Asia's Uniqueness Requires Different RTB Approach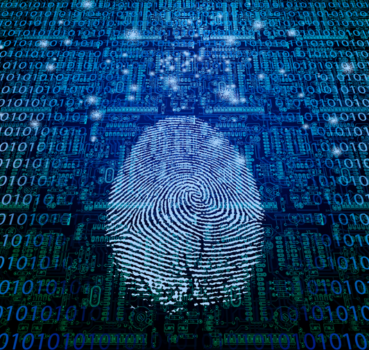 China's Great Firewall presents special challenges that impact the way RTB operates in the country, so market players will need to set up a separate infrastructure to resolve these issues, advises Tim Koschella, CEO and co-founder of AppLift.
In this Q&A with ExchangeWire, Koschella dishes out some interesting insights on the different challenges market players such as AppLift face in Asia-Pacific, how DSPs should address the region, and why Facebook should create an open platform for data access.
EW: Let's start with the basics. What are some key differences between the mobile RTB ecosystem and the desktop?
TK: One main difference is the way publishers auction their inventory. On the desktop, publishers will often use a single platform to manage premium ad-serving as well as their auction. At most, some would use two platforms: one for premium ad sales, and another for running the auction.
On mobile RTB, mobile app publishers often mediate between multiple exchanges and SSPs to try and maximise both eCPM as well as fill rate. This, in turn, often means the same DSP may run into a placement across multiple exchanges, sometimes competing against itself on the auction.
A second major difference between mobile and desktop is the use of deterministic device identifiers for all sorts of user targeting, including retargeting, cross-targeting, negative targeting, and frequency capping. On desktop, the standard is to use a cookie and all the RTB systems are built to work with and support cookies.
In the mobile space, however--with the exception of mobile web inventory, which represents only a fraction of the mobile inventory--the use of device identifiers, namely, Android ID and Apple's IDFA are the common standards. This brings along different challenges with the technical setup of mobile versus desktop RTB systems.
And how is the landscape different in Asia where there's a wide mix of in-app games and OTT apps such as WeChat and Line?
Asia is similar to the rest of the world in terms of where supply is coming from, including different types of games, OTTs, and platforms such as Whatsapp, Messenger, CoC, CCSS, and so on. Our belief is that the landscape is just more fragmented and the adoption rate of RTB on mobile is lower than in the western world.
What kind of challenges does the Asia-Pacific market present to adtech players like AppLift?
While technology platforms and standards used are typically quite similar in western markets, Asian markets have some particularities. First, inventory is often more concentrated around a few big mega-publishers in each region and country. These companies keep the inventory more tightly controlled and less exposed to the open market mechanics of RTB.
Second, some countries have artificial barriers that impact the basic principles on which RTB needs to work. For example, China's Great Firewall normally increases bid request latency to an extent that the 100ms return cycle for RTB bids cannot be guaranteed. Thus, if you want to buy or sell RTB inventory in the Chinese market, you need local servers audited by Chinese authorities and this can mean a lot of regulatory and administrative approval work has to be done.
How differently do DSPs need to address the Asia-Pacific market, compared to the United States and Europe, to be successful in this region?
First and foremost, it is about gaining access to local supply players. While there are numerous supply players that carry local Asia-Pacific inventories, local publishers often work with local exchanges and SSPs.
In specific markets like China, however, DSPs must set up a local infrastructure to be able to respond to the auction within an appropriate time, due to government-imposed limitations on traffic access from outside of China.
There is a perceived lack of premium programmatic inventory as unsold remnant are usually set aside for RTB. Is this an especially big issue in Asia-Pacific? And how is this problem being resolved?
Based on our personal experience, RTB isn't only a means to sell remnant inventories as it actually works best across both premium and remnant, with a pricing model based on an impression by impression basis.
One of the key advantages of RTB is that the market sets the price and a premium is added for relevant traffic based on placement, available data points such as demographics and location, or the user session depth such as first impression, second impression, and so on.
What are your thoughts on third-party apps like Facebook, which recently said it was ending support for reporting at the device level, and taking back control of its user data - how this will impact the ability of DSPs to do retargeting?
Our opinion is that Facebook isn't being very fair in the game as accessing user data on its own Facebook Audience Network forces advertisers to use Facebook advertising, rather than allowing a fair competition between DSPs. Moreover, even brands that manage large communities through Facebook via Facebook Pages aren't able to access their audiences for retargeting and negative targeting.
I believe that regulation and legislation will eventually prompt Facebook to create an open platform for accessing anonymous data in order to establish fair competition, rather than monopolising and capitalising on the data as is the case currently.
From your experience, which Asia-Pacific markets are proving the most difficult to address, and why?
China is probably the most difficult market to address for several reasons, with the first related to infrastructure and connectivity issues.
The lack of Google Play store in the Chinese market is another challenge, as this has resulted in multiple third-party Android app stores and billing platforms. Despite its recent increased adoption in urban China, Apple iOS still represents a small portion of the market. In comparison, Android accounts for about 70% of the market.
If we look at the top 10 app developers in China, currently, nine are local companies that have managed to gain market share. However, almost none have managed to export and succeed beyond China. I believe the Chinese market represents the biggest opportunity, but the right strategy has yet to be uncovered.
How have DSPs remained competitive with agencies and exchanges building their own DSP capabilities and tech stack?
We believe in the market splitting into demand and supply players, as only a handful of companies can really build a solid full ad stack to effectively compete. DSPs come in all tastes and flavours, with some specialising in location, while others focus on performance marketing. All of these create unique differentiation between DSPs.
With BidStalk now onboard, how will AppLift be looking to resolve the challenge of targeting/retargeting and attribution on mobile platforms?
AppLift has been active in the programmatic space for a while now with our DataLift offering. With the Bidstalk acquisition, we have now added RTB programmatic capabilities as well as a user interface for advertisers to be able to take full control over their programmatic activities, thereby, offering "programmatic in-house" for advertisers. These include advertisers' ability to easily streamline first-party data, which remains silo-ed for each advertiser usage, and automatically enables us to build up audience segments for targeting as well as retargeting purposes.
The DataLift platform enables advertisers to create audience segments from both on-boarded data as well as campaign data. For example, advertisers can target and retarget users who already installed an application or even present a different message for users who clicked on a certain campaign, but did not convert.
An additional use case we often see is advertisers' ability to create negative targeting lists, or not targeting users who already installed the application for user acquisition campaigns--therefore, making the marketing spend become much more efficient.
Ad NetworkAdvertiserAgencyAPACattributionBrandingChinaDSPExchangeFacebookIndustry InfrastructureMedia SpendMobilePerformanceProgrammaticRegulationSingaporeSSPTargetingTradingTrading DeskTransparencyViewability