Publicis Media Reshuffled; PubMatic UK Appoints Paul Gubbins
by Sonja Kroll on 11th Mar 2016 in News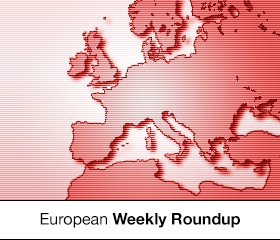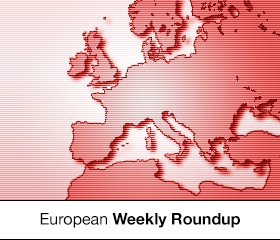 ExchangeWire rounds up some of the biggest stories in the European digital advertising space. In this week's edition: Publicis Media reveals new structure; New country manager for PubMatic UK; AppNexus announces video SSP; AerServ and Pixalate cooperate; and Fyber releases ad server.
Organisational shakeup at Publicis
Publicis Media's reshuffling is complete. Announced a few months ago by Publicis Groupe's CEO, Maurice Lévy, the French media group has now centralised its previously six agencies into four global brands, streamlining the company into what Lévy calls "a leaner, simpler structure".
Starcom and Zenith are set to continue operations as global agency brands, with Mediavest and Spark as a combined, third global agency brand. Optimedia and Blue 449 will join to form a global challenger brand, the company said.
As part of the restructuring, the agency network names of Starcom Mediavest Group and ZenithOptimedia Group are retired to better enable a flatter organisational structure. The new agency structure is headed up by global brand presidents for each of the four agencies.
Leadership will be provided by regional CEOs: Tim Jones, Regional CEO for the Americas; Iain Jacob, regional CEO for EMEA; and Gerry Boyle, regional CEO for APAC – as well as global C-level executives for Publicis Media: Adrian Sayliss will become CFO for Publicis Media; Séverine Charbon will become the chief talent officer for Publicis Media; and John Sheehy will oversee global clients for Publicis Media.
Publicis' programmatic venture, VivaKi, will stay in the Publicis Media group; while Performics will remain Publicis Media's global performance marketing brand, the company announced.
The restructuring is complemented with a set of global practices that Publicis hopes will standardise the approach across all businesses and drive scale and growth.
Publicis Media is led by Steve King, CEO.
Paul Gubbins joins PubMatic
PubMatic appoints publishing insider Paul Gubbins as country manager in one of its key markets, the UK. Joining the martech company from his previous role at Millennial Media, Gubbins will be based in London and report to Bill Swanson, VP EMEA, PubMatic.
"Having worked in the programmatic sector since 2010, I have been privileged to witness from the intersection of managed and automated media buys the importance of both service and product, regardless of the buy or sell hat you may be wearing", Gubbins commented on his previous experience in programmatic.
At Pubmatic, he will be working with key agency trading desks, programmatic buying units and demand side platforms, as well as growing and monetising mobile and video inventory.
Previously, Gubbins worked for Thomson Reuters, Independent News & Media, City AM, and The Telegraph Group, and is cited as "an early adopter of programmatic when he joined StrikeAd, one of the first mobile DSPs, in 2010".
AppNexus releases video SSP
AppNexus wants to fill the gap that LiveRail is leaving – and counter Google's walled garden. The ad tech company has announced the launch of their own video SSP to complement their already existing display ad offering. "As Google brings YouTube inventory behind its walled garden, and LiveRail sunsets its video ad server, advertisers and publishers need a scaled, independent technology leader in video", explains Eric Hoffert, SVP of Video Technology, AppNexus, of the motivation behind the new supply-side solution.
AppNexus' video SSP supports instream and outstream video for desktop and mobile web. Mobile apps can be monetised on iOS and Android via an open source SDK with VAST interstitial video. Programmatic transaction models include video RTB, mediation, managed campaigns, and deals.
"With one unified video platform, AppNexus is able to streamline and simplify the process by which video inventory is bought and sold", Hoffert says. "We're bursting the video cost bubble by helping buyers achieve greater audience reach, at a fraction of the cost, while maximising yield for publishers. At the same time, we're breaking the video speed barrier by cutting latency by up to a factor of 1000x."
According to the announcement, AppNexus is currently beta-testing the SSP in the US, with a general release date within the second quarter 2016.
AerServ and Pixalate co-operate on fraud detection
AerServ takes steps to provide fraud-clean inventory and teams up with Pixalate. The partnership between the video platform and the fraud protection provider is aimed at ensuring traffic quality on AerServ's ad server by combatting fraudulent inventory – and reassuring buyers with this proactive step.
"As mobile ad spend in 2016 is predicted to reach USD$100bn (£70.4bn), with an estimated 38% fraudulent inventory, mobile advertising has become the new battleground for ad fraudsters", says Jalal Nasir, CEO, Pixalate, pointing out that Pixalate's fraud protection technology specifically blocks nonhuman traffic in mobile apps and devices.
"By partnering with trusted vendors for third-party verification and analytics, we're able to offer high-quality inventory in a trusted environment", explains Josh Speyer, CEO, AerServ.
Fyber opens new ad server
Hot on the heels of parent company RNTS acquiring mobile ad exchange Inneractive last week, German-based ad tech company Fyber announces a new ad server, extending their monetisation platform for publishers.
The new ad server is another step for Fyber towards their own stack. "The launch of the Fyber ad server marks an important milestone in our ongoing commitment to advance the Fyber platform as a holistic monetisation solution for publishers", explains Fyber co-founder and COO Janis Zech. "Together with trusted ad network mediation and the programmatic exchange, this creates one open platform for app developers and publishers to access all revenue sources."
The ad server is scheduled to go online later this month, initially starting with a small group of partners. At the beginning, the ad server will support rewarded video, gradually adding other formats later.
Ad FraudAd NetworkAd ServerAdvertiserDisplayExchangeMedia SpendMobileProgrammaticPublisherSSPTransparencyVideo