AdBlock Plus Launches SSP; New Targeting Options for Snapchat
by Sonja Kroll on 16th Sep 2016 in News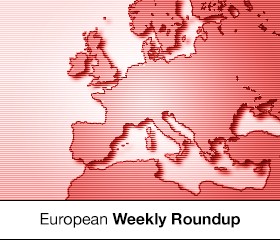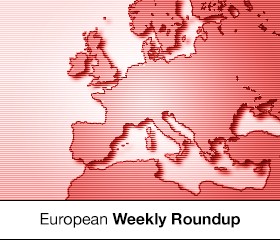 ExchangeWire round up some of the biggest stories in the European digital advertising space. In this week's edition: AdBlock Plus goes SSP; Snapchat introduces new targeting capabilities; TVadSync expands to Europe; Optimove receives funding; and Adform and ADmantX partner up.
AdBlock Plus enters the ad sales game
From ad blocker to SSP: AdBlock Plus moves on from whitelisting and now wants to officially sell approved ads. With an ad sales platform of their own, Eyeo is cashing in on their previous sales model: selected and filtered by AdBlock Plus, ads can be purchased via the new 'Acceptable Ads Platform'. AdBlock Plus claims that the filtered ads will be less disruptive, leaner, and more secure than the ads usually appearing on user screens.
In order to mollify their users, AdBlock Plus promises a feedback mechanism which will allow users to evaluate the ads. The feedback will be taken into account when it comes to the selection of ads that will be on sale via real-time bidding. Ads that do not meet Eyeo's standards, remain blocked, and Eyeo still allows AdBlock Plus users to completely disable the Acceptable Ad function and suppress all ads, the company says.
Co-founder Till Faida bills the new SSP as a step towards the publishers: "The Acceptable Ads Platform helps publishers who want to show an alternative, non-intrusive ad experience to users with ad blockers by providing them with a tool that lets them implement Acceptable Ads themselves." Yet publishers may consider the idea behind the new SSP as a way of making them pay twice for the privilege to advertise.
In the initial product communication, Eyeo also named Google AdWords and AppNexus as ad-tech support for the new SSP, with Israeli start-up combotags providing the necessary publisher platform. However, both AppNexus and Google have already pointed out that neither of them will be involved with the SSP, with AppNexus-CEO Brian O'Kelley going on record to support publishers: "AppNexus will not support AdBlockPlus or any other toolbar that tries to monetise publisher inventory without their participation. This practice violates our core company tenets."
The Acceptable Ads Platform is to leave beta in the fall of 2016.
Snapchat adds new targeting options
Snapchat pushes further into advertising. Targeting on the chat app still leaves a lot to be desired, despite an interest-based targeting option being introduced in late August 2016. Now, Snapchat is announcing new targeting options.
Already in testing for several months, the new Snap Audience Match allows marketers to match first-party data, like email addresses and mobile IDs, with Snapchat's data. Snapchat Lifestyle Categories allows marketers to reach people who show similar video consumption behaviour, while the Lookalike product will target users who display behaviours and characteristics that are similar to an advertiser's existing customers.
According to the WSJ, users will be able to disable the Audience Match function.
TVadSync launches TV retargeting product in Europe
Ad tech provider TVAdSync announces the launch of its cross-screen TV audience product in Europe. Smart Retarget started in the US three months ago.
With offices in Los Angeles, New York, and Dublin, TVAdSync, so far, have been offering second-screen television audience targeting in the US in partnership with a leading smart TV manufacturer.
"Thanks to ACR (automated content recognition) built into the set, the smart TV is becoming smarter", explains founder Ronan Higgins. "This is a tectonic shift for cross-screen advertising, being able to link ad media delivery across various screens in the home. Advertisers use our Smart Retarget product to sequence messaging, extend reach and frequency, and telescope brand advertising. Pretty soon, nearly all televisions will collect viewing data, similar to how the web and apps do."
According to TVAdSync, the Smart Retarget product reaches 15 million connected households in the US.
Optimove raises USD$20m (£15m) in funding
Shortly after integrating its marketing cloud with Google Ads, Optimove receives major funding on the strength of their growth. The series A funding round fills Optimoves' coffers with USD$20m (£15m). The investment comes from private equity investment firm Israel Growth Partners.
"We were in a fortunate position where we never needed to raise venture capital money in order to grow", says Pini Yakuel, founder and CEO, Optimove, and adds, "but we decided to take on a growth round at this point in the company's evolution because we are already stable and profitable, and we are now ready to accelerate our growth."
Hence, the new capital will be invested in research and development, as well as growing Optimoves' sales and marketing organisation. The company is also planning to grow their number of staff, particularly in the US, where the company recently opened their New York office.
Adform & ADmantx expand strategic partnership
Adform and ADmantX are partnering up to deliver ADmantX's remarketing solution within Adform's stack, enabling Adform customers to automatically generate the profile of customers who are more likely to engage with their campaigns, and directly act in Adform's platform to target them via ADmantX's Smart Profile Remarketing.
The co-operation promises advantages, such as better audience customisation, optimisation of online ad campaigns through effective data use, and increased audience engagement.
According to Martin Stockfleth Larsen, CMO, Adform: "We are very pleased to continue our close partnership with ADmantX through their Smart Profile Remarketing solution. We have been excited by the results that ADmantx have provided during testing, and look forward to seeing our clients benefit from Smart Profile Remarking."
ADmantX says that beta customers will be active through the end of September, with full service availability within Adform's platform in October 2016.
Ad BlockingAd NetworkAd TechAdvertiserCross-DeviceDataDisplayEMEAExchangeMartechProgrammaticPublisherSSPTradingTV