Social & Email Marketing Top APAC Priorities; AU Consumers Will Turn Off Ad Blockers for Right Reasons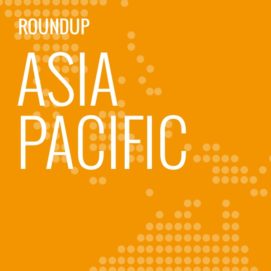 In this weekly segment, ExchangeWire sum up key industry updates on ad tech from around the Asia-Pacific region – and in this edition: Social & email marketing top APAC priorities; AU consumers will turn off ad blockers for right reasons; South Korea has world's highest viewable completion; AsiaMX go live in Thailand, eye new Asian offices; RTB House open up in Singapore; and Rakuten merchants gain access to AdRoll.
Social & email marketing top APAC priorities
Social media integration, email marketing, and web analytics are the top three priorities for marketing chiefs across four Asia-Pacific markets over the next 12 months.
Some 60% senior marketing executives pointed to social media integration as a key priority, while 59% cited email marketing, according to a survey that polled 450 respondents in Singapore, India, Australia, and New Zealand. Another 58% cited web analytics, 57% looked to campaign management, and 55% viewed marketing automation as a key priority for the next year.
Called 'The CMO of Tomorrow' study, the research was jointly conducted by Oracle Marketing Cloud, the Association for Data-Driven Marketing and Advertising (ADMA), and Digital Marketing Association (DMA).
Across the region, 68% believed revenue was a KPI (key performance indicator) for marketing or that revenue performance was at least measured. The survey findings further indicated that executives who were more senior were more likely to hold such views. They also were more likely to regard their organisation as well-equipped to analyse data and convert these into actionable insights, compared to executives in less senior roles.
With the exception of Singapore, most respondents saw access to budget as the biggest impediment to driving the digital transformation of marketing. Those in Singapore instead cited the lack of understanding and education as the biggest impediment to driving digital marketing.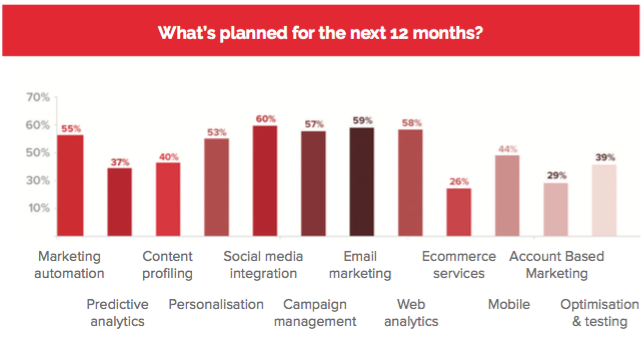 Oracle Marketing Cloud's Asean general manager, Joshua Koh, said: "While marketers in Singapore generally embrace new technology for their digital marketing efforts, CMOs need to make sure the brand and team understands and remembers that customer-centric KPIs should be the key indicators of success.
"With the ever-rising expectations of customers, one bad customer experience can spiral and change a company's bottom-line instantly", Koh said.
AU consumers will turn off ad blockers for right reasons
Consumers in Australia are willing to turn off ad blockers, if requested to do so in order to access online content, according to a study by Interactive Advertising Bureau (IAB).
Findings further revealed that 7-in-10 had been asked by a website to turn off their ad blocker to access content, and 62% of these followed up with an action – either turning off or deleting the blocker or whitelisting the site.
Among the respondents, 14% currently did not use ad blockers, but had used one in the past; and just under 30% currently used an ad-blocking tool on one of their devices. Conducted by Pureprofile, the online survey in October 2016 polled 1,864 Australians, among whom 40% were unaware about ad blockers.
Some 16% had installed an ad blocker, pointing to excessive ads online as a reason for doing so. Most of these tools were used primarily on desktops and laptops, with 6% tapping them on mobile devices.
The findings indicated consumers in the country were open to changing their ad-blocking usage if websites adopted the right strategies to encourage such behaviour, said IAB. For instance, they should ensure their websites and ads were secure, malware-free, and would not cause lags. They also should focus on ads with limited interruption to content flow and offer users content in exchange for turning off their ad blockers.
IAB Australia CEO Vijay Solanki urged the industry to adopt the 'LEAN' ad principles of producing lighter, more relevant, and quality creatives. "We also need to educate consumers on the safety of ad-supported sites, as there is clearly some confusion about advertising delivering viruses simply because many ad blocking tools are packaged with antivirus software", Solanki said.
According to the study, 43% would stop using ad blockers if sites guaranteed their ads were safe from viruses, while 41% would do likewise if the sites did not use autoplay videos.
"We need to educate consumers about the value exchange that can be offered by ads, allowing them access to content", Solanki said.
South Korea has world's highest viewable completion
At 48%, the Asian market has the highest viewable completion rate globally, says TubeMogul, citing their third-quarter 2016 numbers.
Indonesia clocked in second, at 44%, followed by Japan, at 41%, said the programmatic video platform vendor, which described viewable completion rate as the user's ability to see the ad and the time spent watching it. Rates were based on video ads that ran up to 15 seconds.
In comparison to the top-three Asian leaders, Malaysia recorded a viewable completion rate of just 14%, while Thailand and China each hit 16%.
Taylor Schreiner, vice president of research at TubeMogul, said: "Asia's viewable completion rates are the most divergent globally as mature markets rising to the top, while less-established nations struggle with issues such as viewability, inventory, and access to high-speed broadband and wi-fi.
"TubeMogul anticipates that Asia, along with South America, are the two regions where we will see significant growth in viewable completion rates, as countries like Malaysia, Thailand, and China make greater efforts to tackle connectivity issues and ad fraud", Schreiner said.
AsiaMX go live in Thailand, eye new Asian offices
Asia Media Exchange (AsiaMX) have inked a partnership that sees Thailand as the first Asian market where their programmatic TV ad system will be made available to customers.
They signed a deal with Dentsu Aegis Network's media investment arm, Amplifi, to offer their ad platform to the group's global clients, starting with the Thai market. AsiaMX launched in April this year.
Its co-founder and chief commercial officer, Nick Chuah, said: "Thailand is a vibrant, dynamic market that welcomes new ideas. The broadcasting industry has grown significantly since the introduction of digital terrestrial television. Thus, it's an opportune time to showcase how programmatic TV can help transform and empower the media industry."
The ad tech vendor also appointed Art Kaneearch Dandumrongsuk as their Thai country partner alongside Pim Koykitcharoen as account manager.
In a separate announcement, AsiaMX revealed plans to open up to 10 offices in the region over the next three years and added several new hires as part of efforts to drive their expansion. These included Asia-Pacific director of regional ad sales, Michelle Ching; director of programmatic TV development, Cheah Wei Khim; and Malaysia country partner, Kenneth Teo.
RTB House open up in Singapore
The European ad tech vendor has added Singapore to their Asia-Pacific coverage, where they are looking to target e-commerce players.
The local office would be headed by their new country director Chandra Kuncara, who also would oversee business operations in Malaysia and Vietnam.
RTB House's Asia-Pacific managing director Jakub Ratajczak said: "[Singapore] has a highly developed and successful free-market economy, as well as great technological infrastructure. Some of the contributing factors to the city's successes are growth opportunities, governmental and regulatory support, ease of starting businesses, and geographical advantage.
"These highlights are appealing to investors and businesses like ours, so launching our operations there is another step on our journey to build a strong position in this region", Ratajczak added.
Kuncara also pointed to the growing Southeast Asian digital market, adding that the company would be looking to help e-commerce brands retarget their customers.
Rakuten merchants get on AdRoll
Japanese e-commerce operator, Rakuten, has signed a deal that will give their community of 44,000 merchants access to AdRoll's performance marketing tools.
Serving the Japanese retail site Rakuten Ichiba, the platform would tap Rakuten's e-commerce data and be integrated with AdRoll's Retargeting and Prospecting offerings.
The ad tech vendor set up a local office and team in Japan last year, offering services localised for the market.
TagsAd BlockingAd TechAdvertiserAgencyAnalyticsAPACAustraliaIndiaMedia SpendProgrammaticSingaporeSocial MediaTargetingTVVideoViewability