Teneo Buy Asian Communications Agency; IAS Add 9 Asian Languages to Brand Safety Tool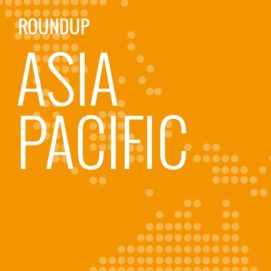 In this weekly segment, ExchangeWire sum up key industry updates on ad tech from around the Asia-Pacific region – and in this edition: Teneo buy Asian communications agency; IAS add nine Asian languages to brand safety tool; SpotX want to bring transparency to Indonesia; WPP agency launch e-commerce practice; AU agency WiTH operate under Isobar Group; SPH rebrand content marketing unit; and Network 18 join Times publisher network.
Teneo buy Asian communications agency
Global consulting firm Teneo have acquired Ryan Communications, a consultancy that have operations in Singapore, Hong Kong, and Shanghai.
Teneo said the merger would augment their offerings and footprint in this region. Established in 2010, Ryan's services include digital and social media, content marketing, investor relations, and corporate and finance communications
Teneo Chairman and CEO Declan Kelly said: "Our acquisition of Ryan Communication is transformational for Teneo's business in Asia as we continue to grow our operations around the world [and] ensures we can continue to provide our clients in this strategically important region."
The firm, which offered various services including digital analytics and corporate restructuring, had transacted seven acquisitions since they were established in 2011.
IAS add 9 Asian languages to brand safety tool
Integral Ad Science (IAS) have added support for 40 languages in their brand safety tool, including nine in Asia.
The nine Asian languages include Bahasa Indonesia, Simplified as well as Traditional Chinese, Japanese, Korean, and Thai.
Touting the expanded support as critical for marketers who run campaigns across multiple countries and languages, the ad tech vendor said brand safety is as much a concern for companies in this region as it is globally.
IAS Southeast Asia managing director Niall Hogan said: "In Southeast Asia, a majority of sites flagged for brand risk were illegal file-sharing sites, mostly peaking in countries like Vietnam, Indonesia, and Malaysia. Such sites contain adult content, violence, and extremist videos."
"With the recent headlines surrounding extremist videos, fake news, and hate speech, brand safety continues to be a key challenge for regional and local advertisers", Hogan said, pointing to IAS's media quality report for second-half 2016, which found that up to 8.6% of ads could appear next to content flagged as inappropriate.
The vendor said their brand safety software was developed on proprietary data science technology, as well as engineering and linguistic analysis. The tool could block various content categories, including fake news, hate speech, illegal downloads, and violence, across four levels of risk spanning low to very high.
SpotX want to bring transparency to Indonesia
The programmatic video platform have set up shop in Indonesia where, they say, the lack of transparency is deterring publishers from programmatic.
SpotX's vice president of international Alex Merwin said: "Video advertising in Indonesia is poised for explosive growth; but it is being held back by quality control issues and a lack of transparency.
"Modern ad serving and programmatic infrastructure can solve these issues for media owners, while also giving advertisers the means to target ads across screens", he said. "We expect a significant share of TV ad budgets in the country to transition to online video once these factors are addressed."
According to SpotX, media owners in Indonesia remained reluctant to adopt programmatic, even though the nation is the world's fourth-largest mobile market. One key barrier was the lack of transparency, with as much as 50% of ad impressions being served on poor-quality sites, the ad tech vendor said.
Noting that most publishers did not have tools to measure viewability, Merwin said: "We estimate that around 65% of impressions are unviewable or delivered to nonhuman traffic." He added that SpotX aim to address this by enabling Indonesian media owners to verify viewability and remove fraudulent traffic from their platforms before passing these on to advertisers.
Citing a TubeMogul report, SpotX said Indonesia is the region's fastest growing market for video and mobile advertising. Mobile ad spend this year was projected to account for 15.5% of digital ad spend in the country. Its programmatic industry, though, still is nascent, with the market relying on tried-and-trusted traditional media buying processes.
WPP agency launch e-commerce practice
Young & Rubicam (Y&R) have partnered Asian entrepreneur Jon Sugihara to introduce e-commerce strategy consultancy.
The WPP ad agency said the new practice would look to tap Southeast Asia's growing e-commerce industry, which was projected to grow to USD$8.8bn (£6.79bn) in 2020, and where growth potential ranged from five-fold increase in Singapore, to 27-fold in Indonesia between 2015 and 2025.
Y&R said they would offer a range of services depending on the customer's current stage of e-commerce development, spanning early-phase sales channel, to growth marketing, and content strategy.
Sugihara said: "Most brands are now seeing that e-commerce is no longer a question of 'if' but 'when', and find themselves facing different problems at various stages. Many players in Southeast Asia that are still in the early phases of their e-commerce lifecycle will face problems with search and categorisation, personalisation, and growth marketing.
"Y&R's consultancy model is designed to help with strategy at any point within a company's e-commerce evolution, at whatever stage, whether brands are already online, have online-compatible products, or are local brands with a strong offline presence", said the Asian entrepreneur, who co-founded mobile loyalty platform Perx and previously chief product officer at Singapore e-grocer RedMart.
AU agency WiTH operate under Isobar Group
Months after they were acquired by Dentsu Aegis Network in September 2016, WiTH Collective would now join the Isobar Group to serve the Australian market.
The merger would allow the Sydney-based digital agency to tap Isobar's global network and capabilities, Dentsu said. Isobar also comprised the Soap brand.
Dentsu Aegis Network ANZ CEO Simon Ryan said: "Our biggest objective is to grow the capabilities and services we can offer our clients. By linking WiTH Collective to Isobar we are creating a full-service partnership offering that answers complex business problems, by providing end-to-end strategy and execution of customer-focused, creative and digital solutions."
Isobar ANZ Group CEO Konrad Spilva said the addition to the brand would boost their consultancy skillsets in data intelligence, design, creative, and business consulting, amongst others.
Founded in 2010, WiTH Collective employed 75 in their Sydney office and had plans to expand into Melbourne and Auckland this year.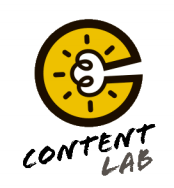 SPH rebrand content marketing unit
Singapore Press Holdings (SPH) have rebranded their content marketing unit to 'SPH Content Lab', offering branded content across multiple platforms including print, digital, video, radio, and out-of-home.
Marketers would be able to feature the content on the publisher's various assets such as English daily The Straits Times, online portal AsiaOne, and Chinese daily Lianhe Zaobao.
Serene Goh, head of SPH Content Lab, said: "With technology moving so fast, strong narratives have become more critical to how we form attachments to things around us. [As journalists,] we approach stories with curiosity and empathy, and that's the start of innovative storytelling. For our clients, it's an approach that helps them connect with folks they want to reach."
In 2014, the Singapore publishing house established a content marketing unit, Content Studio, which was rebranded to BrandInsider in May 2016.
Then editor of BrandInsider, Cynthia Loh, now would take on the role of deputy head of digital at SPH Content Lab.
Network 18 join Times publisher network
One of India's three largest publishers, Network 18, have joined Times Internet's publisher network, Colombia Audience Network.
The publisher network generates personalised content recommendations via Times Internet's adverting software, analysing more than 4,000 data points across the ad tech vendor's network base of 250 million users.
The platform served more than nine billion native recommendations each month, according to Times Internet.
Iris eye Thai market with new office
The London-based agency have opened their seventh office in Southeast Asia, setting up shop in Bangkok, Thailand.
Headed by managing director Graham van der Westhuizen and planning lead Atiwat Manassarikan, Iris Thailand would work with the Iris' creative teams in Singapore and Sydney to serve both global and regional clients.
Manassarikan joined the company from Thai agency, Storyteller, and previously worked at J. Walter Thompson in Bangkok.
Van der Westhuizen said: "The Thai market is rapidly evolving; ad spend continues to grow and the ever-shifting consumer behaviour is igniting a very real thirst for innovation. I can't think of a better opportunity, or more exciting market, for ambitious brands."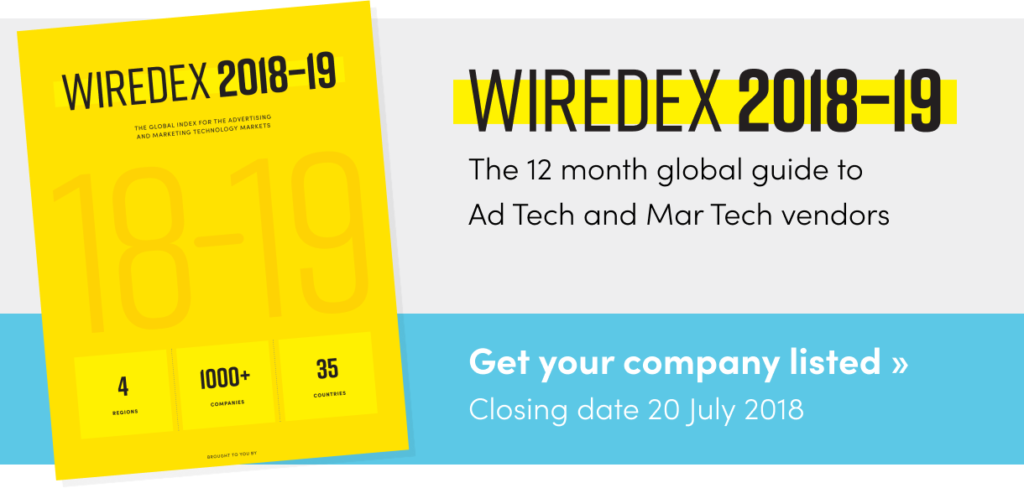 TagsAd FraudAd TechAdvertiserAgencyAPACAustraliaBrand SafetyIndiaMobileProgrammaticPublisherSingaporeVideoViewability