Magnite Boosts CTV Offering by Buying SpotX; the EU Signals Plan for Australia-Style Code
by Grace Dillon on 12th Feb 2021 in News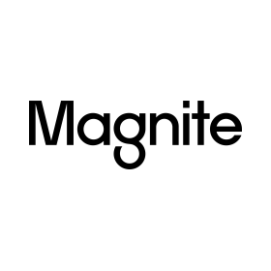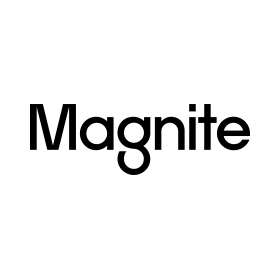 In this weekly segment, ExchangeWire sums up key industry updates in ad tech from around the globe. In this edition: Magnite bolster their CTV and video offerings by acquiring SpotX; the EU indicates that they may implement legislation similar to Australia's pending News Media Bargaining Code; Bloomberg reveals their ambition to build a $100m consumer subscription base; and Alphabet smash past Q4 2020 revenue forecasts thanks to strong advertising results on YouTube and Google. 
Digital advertising company Magnite has acquired video ad tech unit SpotX for a deal worth USD $1bn (£730.3m). Formerly part of European broadcast heavyweight RTL, SpotX will bolster Magnite's video and connected TV (CTV) business against rigid competition from walled gardens.
The deal follows supply-side platform (SSP) Magnite's acquisition of fellow video and CTV player Telaria last year. The latest deal, which comprises USD $560m (£408.9m) in cash and the remainder in shares, gives the SSP access SpotX's enhanced technological capabilities and strong relationships with device manufacturers, according to Magnite CEO Michael Barrett.
Whilst CTV and video have seen accelerated growth amidst the pandemic, advertisers have been prevented from taking full advantage of the channels. This is due to the dominance of walled gardens, such as Google and Facebook, who restrict advertisers' ability to purchase inventory to a single route in order to keep the buying process under tight control.
However, with this deal, Magnite will be able to provide publishers with an alternative to the closed-off ecosystem of the walled garden, allowing them to better monetise their content, says Barrett. With the relationship between digital giants and publishers currently rather fraught, now could prove a key time for companies like Magnite to swoop in with alternative monetisation solutions.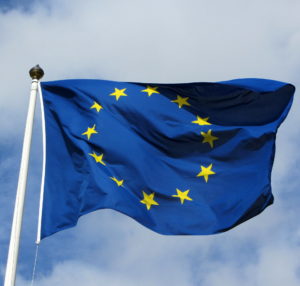 European Union legislators tasked with implementing new digital regulation in the continent want to make it compulsory for digital platforms to pay media outlets in order to publish their content. The proposed legislation resembles Australia's News Media Bargaining Code, which is currently undergoing parliamentary review, suggesting that charging Big Tech to re-publish news content may become the norm.
According to the Financial Times, MEPs who are currently developing the EU's Digital Services Act and Digital Markets Act have stated that, if passed, the Acts could be altered to incorporate elements of Australia's proposed bill. Maltese MEP Alex Saliba praised the Code for addressing "the acute bargaining power imbalances" between leading tech platforms and publishers, adding that "it is only fair that [platforms] pay back a fair amount" for the benefits they receive from publishing news content.
The news will not be welcomed by digital leaders Facebook and Google, who have campaigned relentlessly against the prospective bill since it was introduced by the Australian Competition and Consumer Commission (ACCC) last year. Facebook have threatened to prevent Australian users from sharing news on their platform, whereas Google have warned that they may leave the market if the Code is ratified.
Now that the EU is considering similar legislation, the tech giants' fears that Australia's action would set a precedent for other markets appears to have been realised.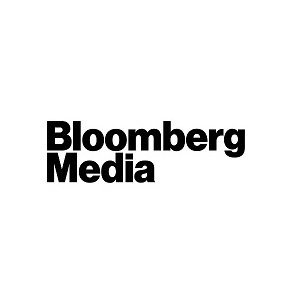 Bloomberg Media expects to generate at least USD $100m (£72.3m) in consumer subscription revenues in 2021. This is the aim asserted in an internal notice from CEO Justin Smith, who wrote that the media giant "see a clear path toward making subscriptions a nine-figure business in 2021".
The projection indicates a focus on expanding Bloomberg's subscription business to a wider readership. Until the launch of their consumer offering three years, the majority of publisher's subscription revenue came from their Bloomberg Terminal, which catered to financial professionals.
Bloomberg Media expects the number of sign-ups to their USD $415 (£299.87) a year consumer subscription to rise from around 250,000 in 2020 to 400,000 by the end of this year. The anticipated increase follows a "135% revenue increase" in the last year, according to Smith. The company-wide memo also revealed that Bloomberg's recently-launched personal finance vertical, Bloomberg Wealth, was a key component to this growth, accruing 5 million unique visits in December alone.
It's now understood that the company plans to build on the success they experienced with the niche vertical by offering subscription bundles with publications including The Information and The Athletic, and will expand Bloomberg Equality over the course of 2021.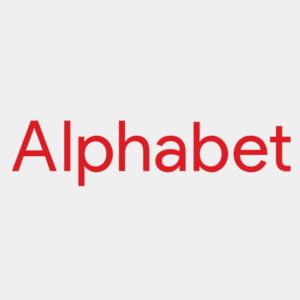 Leading tech company Alphabet Inc. have reported better-than-expected ad revenue results for Q4 2020. The firm saw revenues from ad sales soar to USD $56.9bn (£41.2bn) over the final 3 months of the year, driven largely by the impressive performances of subsidiary platforms Google and YouTube.
Video platform YouTube saw ad revenue surge to USD $6.9bn (£5bn), up from USD $5bn (£3.6bn) in Q3 and USD $4.7bn (£3.4bn) in Q4 2019. Revenue generated from Google search also increased, growing from USD $27.2bn (£19.7bn) in Q4 2019 to USD $31.9bn (£23.1bn) in the same period of 2020. Google Cloud also revenues rise, although operating losses also increased slightly to USD $1.2bn (£896.9m) from USD $1.2bn (£860.7m) the previous year.
Nonetheless, the tech behemoth celebrated a largely successful Q4, with earnings per share exceeding the expected USD $15.90 (£11.50) to close the year at USD $22.30 (£16.13). The results, coupled with a total net income of USD $15.2bn (£11bn) boosted Alphabet's already-soaring shares by a further 6.5%.
Yet the firm appears determined not to let the figures get to their heads, with CFO Ruth Porat saying that Alphabet "remain focused in delivering value across the growth opportunities we see." It remains to be seen how these staggering results will influence ongoing antitrust probes into big tech.
Also in the news
– Deep Dive: Out-Evolving Ad Fraud: How Ad Tech Can Tackle Current and Emerging Threat
– The MadTech Podcast Special: Exploring Gaming's Advertising Potential
– Publisher Automation in the UK Media Industry
– A CTV Checklist: How Can Streaming Publishers Increase Their Demand?
– Eric Seufert on a Google ATT, an EU Media Code, and Retailers' Move into Digital
TagsAcquisitionCTVEUPublisherRevenueVideo