TV Streaming Usage Up 13%; Mailchimp Reportedly Mulling $10bn Sale
by Grace Dillon on 20th Aug 2021 in News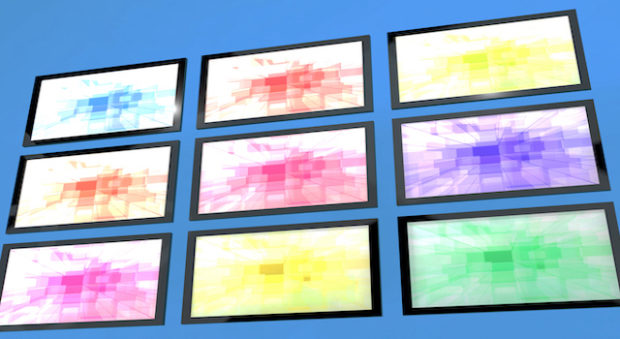 In this weekly segment, ExchangeWire sums up key industry updates in media, marketing, and commerce from around the globe. In this edition: a study finds that streaming TV usage grew 13% in Q2; Mailchimp are reportedly contemplating a sale that could value the email marketing giant at USD $10bn; the CMA have voiced opposition to Facebook's planned takeover of Giphy; and Future have acquired Dennis Publishing for £300m.
Consumers across the globe increased their TV streaming usage by 13% in Q2 2021, according to a study from streaming intelligence platform Conviva. The findings, which are taken from an analysis of 3.3 billion video streaming apps, follows a year of rampant growth for the medium, with June 2021 proving the fastest month for growth during the quarter.
Usage was up across all devices bar gaming consoles during the period, although smart TVs lead the pack with a 46% rise. Mobile took second place, with an increase of 30%, followed by desktop (+15%), tablets (+9%), and connected TV (+5%). Consoles bucked the trend, with viewing figures down 14% for the quarter.
However, when it comes to viewing time, CTV took the top spot, with an average of 27.6 minutes per play. Despite lower usage levels, gaming consoles tied with smart TVs with an average of 26.3 minutes, whilst tablets and desktop recorded averages of 15.8 minutes and 15.6 minutes respectively. Overall, the average amount of time spent viewing streamed video rose to 20.2 minutes.
The quality of advertising on streaming platforms also increased, the research finds, with the number of 'unfulfilled or failed' ads displayed more than halving from 37% in the first three months of 2021 to 16% in the previous quarter.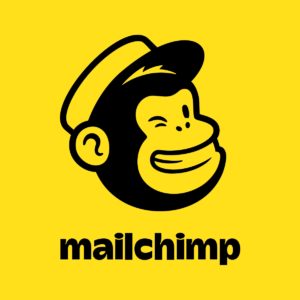 Email marketing giant Mailchimp are reportedly contemplating a sale that could value the firm at over USD $10bn (£7.2m). People familiar with the matter told Bloomberg that the digital marketing tools provider have been approached by private equity firms and as-yet unnamed "large technology firms" about a potential acquisition.
Founded in 2001, Mailchimp's landmark cloud service enables businesses to design and send promotional emails and newsletters to customers. The company have since expanded, launching software that allows online sellers to include a link to their ecommerce stores, a development which some speculate has contributed to the firm's high asking-price. The company are still owned by their founders, and - surprisingly - have never raised venture capital.
Mailchimp stated in 2019 that they were on their way to achieving annual revenues of USD $700m (£507.3m), although the company reportedly brought in USD $300m (£217.4m) of earnings before interest, taxes, depreciation, and amortisation (EBITDA) last year. According to past reports, the Atlanta-based startup were first approached about a potential sale in 2019.
The $10bn figure suggests that prospective buyers could include some of the enterprise software market's leading firms. However, Mailchimp are said to be also weighing up selling a partial stake rather than the entire company.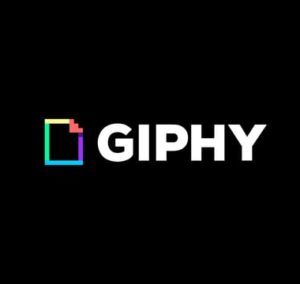 The Competition and Markets Authority (CMA) have said that Facebook should abandon their USD $400m (£290.9m) acquisition of GIF search engine Giphy. In a preliminary findings report published last week (12th August) the UK regulator concluded that the deal could "negatively impact competition between social media platforms" if successful.
The CMA assert that the popularity of GIFs means that "any reduction in the choice or quality of these GIFs could significantly affect how people use these sites, and whether or not they switch to a different platform, such as Facebook". The authority go on the argue that Facebook's ownership of Giphy would leave other platforms with few alternatives, and warn that an unfettered takeover would give Facebook the power to set the terms for their competitors to access Giphy's catalogue (or to prohibit access entirely).
The watchdog also allege that Giphy were forced to drop plans for their own ads business (which could have gone on to compete with Facebook) as a result of the acquisition, something which the social media heavyweight have previously denied.
Commenting on the matter, a Facebook spokesperson told The Verge "We disagree with the CMA's preliminary findings, which we do not believe to be supported by the evidence," and that the company "will continue to work with the CMA to address the misconception that the deal harms competition."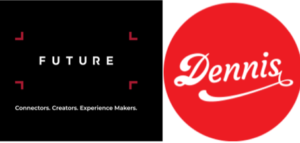 The Week and Minecraft World-owner Dennis Publishing have been acquired by Future for £300m. The purchase will see the UK's biggest magazine publisher take ownership of a portfolio of 12 titles, including MoneyWeek, Coach, and PC Pro.
The acquisition is the latest for Future, who acquired TI Media (formerly Time Inc UK) for £140m last year and shed nearly £600m to purchase comparison website GoCompare in February. The Country Life and Metal Hammer publisher have seen their value leap from around £30m to £4.7bn since 2014, and rose rapidly on the FTSE 250 on Monday (16th August) after the Dennis deal was announced.
Founded by poet Felix Dennis in 1974, Dennis reported revenue growth of 12% to £105m in 2020, with adjusted profits up 14% to £20m. Future have revealed that they plan to generate annualised cost savings of £5m at the company by 2023. Dennis's previous owner Exponent, who purchased the publisher for £166m in 2018, will retain the Viz, Fortean Times, Cyclist, and Expert Reviews titles.
AcquisitionEmailFacebookPublisherStreamingTV