"Self-Regulation Convention" Signed by Chinese Tech Giants; Nubank Propose IPO
by Zara Briggs on 12th Nov 2021 in News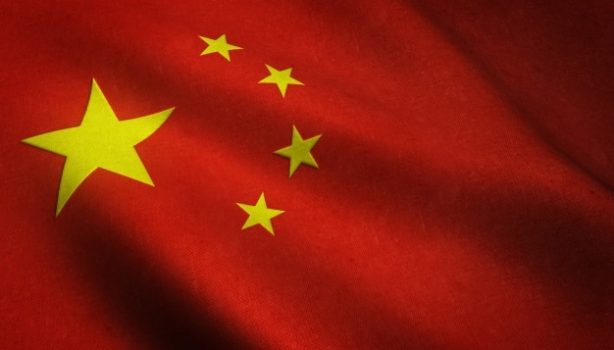 In this weekly segment, ExchangeWire sums up key industry updates in media, marketing, and commerce from around the globe. In this edition: major Chinese tech giants sign a "self-regulation convention"; Nubank proposes IPO; IAB Europe to face draft ruling; Robinhood face a data breach; EU Commission to become sole enforcer of tech regulations; and Apple's requested stay has been denied.
According to an Ant Group WeChat post, some major Chinese tech giants, including Alibaba's Ant Group, Tencent's cloud division, and JD.com's technology subsidiary, have signed a "self-regulation convention" on non-fungible tokens (NFTs). The pact, named "Digital Culture and Creative Industries Self-Regulation Convention", was signed with state organisations, and encompasses 11 principles that align with government aims: "enabling the real economy; promoting national culture; supporting the development of the industry; adhering to the original letter of the law; ensuring value support; protecting consumer rights; working with controllable consortium chains; maintaining cybersecurity; ending virtual currencies; preventing speculation and financial risks; and preventing money laundering."
NFTs have mostly been exempt from the crypto crackdown in China, which has ultimately led to a banishment of virtually all crypto trading for creating too much market speculation. However, the recent market hype around the digital assets have unsettled regulators. According to reports, the parties involved with the convention agreed to adopt a healthy ecosystem for Chinese "digital cultural creation".
The meeting was led by the National Copyright Exchange Center Alliance, a government-led copyright regulator, who also signed the convention. They were also joined by the China Academy of Fine Art, state broadcaster CCTV's Animation Studio, and Hunan Museum.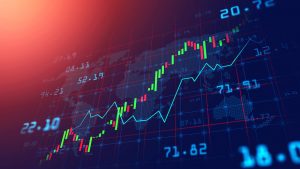 Nubank, a Brazilian neobank also known as Nu Holdings, is seeking a market valuation of up to USD$50.6bn (£37.1bn) in their proposed initial public offering (IPO) in New York. The São Paulo-based platform are backed by Warren Buffett's Berkshire Hathaway, an existing investor who financed USD$500m (£367m) in a funding round earlier this year. According to a filing with the US Securities and Exchange Commission, Nubank will market at least 289 million shares with the target price per share ranging from USD$10 (£7.3) to USD$11 (£8.07).
Founded in 2013, Nubank was initially an issuer of no-fee credit cards. The firm, who reached 48.1 million customers across Colombia, Mexico, and Brazil in September, have now moved into savings accounts, insurance, and loans.
The Brazilian fintech platform hope to raise more than USD$3bn (£2.2bn) from stock market investors, which if successful, could rank them as the third-largest US IPO this year. Following the offering, co-founder and chief executive, David Vélez, will hold around 75% of the company's voting rights.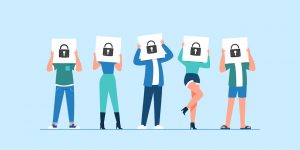 IAB Europe, the European-level association for the advertising and digital marketing ecosystem, are allegedly in breach of Europe's GDPR principles of transparency via their Transparency and Consent Framework (TCF). 
A year ago, the Belgian data protection authority (DPA) conducted an investigation into the flagship framework used by multiple advertisers, including Google, for gathering user preferences on personal data. The DPA found that the TCF failed to comply with the transparency, fairness, and accountability principles of the GDPR; it has been highlighted that the choice of controlling how your data will be used was, in fact, less of a choice. Further evidence came to light suggesting that the TCF does not provide suitable rules for the processing of special category data.
According to a press statement published by IAB Europe, the authority is now in the final stages of finalising a draft ruling, with an expected guilty verdict on behalf of the TCF. In an attempt to get ahead of the non-compliance injunction, the digital advertising association have stated that "the draft ruling will apparently identify infringements of the GDPR by IAB Europe." In further attempts to lighten the damage, they have suggested that the infringements can be "remedied within six months", clearly hoping for a quick turnaround and attempting to control criticism. 
This coincides with a contrasting statement from the Irish Council for Civil Liberties, opening with "we have won. The online advertising industry and its trade body, "IAB Europe", have been found to have deprived hundreds of millions of Europeans of their fundamental rights." They add, "evidence reveals that IAB Europe knew that conventional tracking-based advertising was "incompatible with consent under GDPR" before it launched the consent system."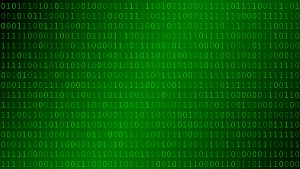 American financial services company, Robinhood Markets Inc., announced on Monday (8 November) that an intruder had gained access to their systems and acquired millions of users' personal information. Email addresses of around five million users, and full names of another two million were exposed, as well as additional information of approximately 310 users, including name, date of birth, and zip code according to a blog post from Robinhood. Around 10 customers had more extensive account details revealed.
Robinhood subsequently addressed the hack, failing to ensure full confidence that users' information is safe. They commented, "we believe that no Social Security numbers, bank account numbers, or debit card numbers were exposed and that there has been no financial loss to any customers as a result of the incident." According to reports, the unauthorised party demanded a payment, forcing the commission-free investing platform to contact law enforcement. The investigation into the breach is still underway.
Caleb Sima, Chief Security Officer for Robinhood, commented, "as a safety first company, we owe it to our customers to be transparent and act with integrity." He adds, "following a diligent review, putting the entire Robinhood community on notice of this incident now is the right thing to do."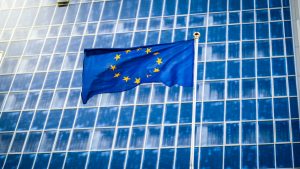 It has been agreed by representatives from European Union (EU) countries that the European Commission will become the sole enforcer of new tech regulations, officials announced on Monday. The agreement will be formally approved by EU ministers on the 25th November, taking place as part of the bloc's common position ahead of the Digital Markets Act (DMA) negotiations before they can become law.
The DMA was proposed late 2020, aiming to rein control of large online platforms, known as gatekeepers, such as Alphabet's Google and Amazon. With this in play, business users who depend on these giants will have a fairer industry environment. The act was put forward by EU antitrust chief Margrethe Vestager, and won't be implemented before 2023.
According to a document agreed by a working group of the EU Council, which was seen by Reuters, "the Commission is the sole authority empowered to enforce this Regulation." Further details state, "in order to support the Commission, member states may empower competent authorities enforcing competition rules to conduct investigative measures into possible infringements of obligations for gatekeepers."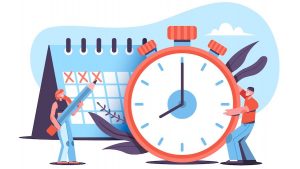 Apple's requested stay, in a lawsuit filed against the tech giant for banning developers from directing users away from the App Store's payment system, has been denied by Judge Gonzalez Rogers. The ruling stated that Apple must allow app developers to offer alternative payment options, which they must abide by before the 9th December. It has been reported that the iPhone maker are planning to appeal to the Ninth Circuit for a stay.
Apple attorney Mark Perry has commented on the denied motion, stating, "this will be the first time Apple has ever allowed live links in an app for digital content. It's going to take months to figure out the engineering, economic, business, and other issues." He adds, "it is exceedingly complicated. There have to be guardrails and guidelines to protect children, to protect developers, to protect consumers, to protect Apple. And they have to be written into guidelines that can be explained and enforced and applied." According to court documents, Apple did not request additional time other than 10 days to appeal the ruling, which they have been granted.
The judges' new order reads, "Apple's motion is based on a selective reading of this Court's findings and ignores all of the findings which supported the injunction."
In further legal news, Apple have lost their battle against Huawei's use of the name "MatePod" for their earbud device. Apple's argument reflected concerns that the name was too similar to their own trademarks, EarPods and AirPods, claiming that the Chinese tech firm "maliciously copied" the term. The motion was however rejected for "insufficient evidence" in proving this.
Also in the news:
- Pricing and Inventory in the UK and US - Q&A with John Stoneman, TripleLift
- ExchangeWire on Taxing Big Tech, ATT's Impact, and Mainstream Retailers' Gaming Offerings
- AdColony Leads The Winners with 5 Awards at The Wires 2021
- Xandr's Colette Munnelly on Publisher First-Party IDs for the Cookieless Era