RTL Mediengruppe Buys SmartClip; USD$60m funding for The Trade Desk
by Sonja Kroll on 25th Mar 2016 in News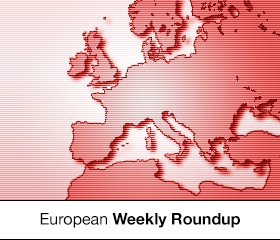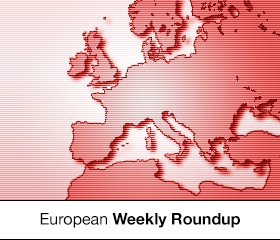 ExchangeWire rounds up some of the biggest stories in the European digital advertising space. In this week's edition: RTL Mediengruppe buys SmartClip; Trade Desk takes USD$60m in funding; AppNexus partners with Le Figaro; Moat uses funding for developing new metrics; and ClicksMob and AppGrade merge.
Mediengruppe RTL Deutschland to acquire SmartClip
Mediengruppe RTL pushes its video marketing arm. The company has just announced the takeover of a 93.75% share in online video marketer SmartClip. RTL retains a call option for the remaining shares.
The €47m (£37m) deal has yet to be approved by the German cartel authorities.
Says Anke Schäferkordt, CEO of Mediengruppe RTL Deutschland: "The acquisition of SmartClip will significantly strengthen our position as a major sales house for video advertising. In Germany, the reach of our portfolio and, thus, our advertising inventory, will grow substantially with this acquisition. At the same time, it will strengthen our technological capabilities in Europe and offers opportunities globally for innovation in co-operation with SpotX."
Speaking of SpotX: the takeover of SmartClip is particularly interesting as RTL Mediengruppe is basically investing in a competitor to SpotX. The martech provider is already part of the RTL mothership, RTL Group; which also holds shares in other tech companies such as BroadbandTV, Clypd or Videoamp. If anything, the move to buy Smartclip indicates that RTL is expecting sustainable gains in the digital business.
Smartclip has a portfolio of more than 700 publishers, which are looked after from company offices in Düsseldorf, Gütersloh, Hamburg, and München, as well as Madrid, London, New York, and Paris.
Spain and the Latin American group are not part of the transaction, but will continue licensing the technology and the brand. Founder Jean-Pierre Fumagalli and Smartclip's management team will continue leading the activities.
The Trade Desk rakes in USD$60m in funding
The Trade Desk announced the closing of a funding round. The investment round was already finalised in January 2016 and raked in USD$60m (£42.2m) for the DSP.
According to the press release, The Trade Desk has been using the fresh capital to buy back shares from early investors. The leftover cash is filling up Trade Desk's coffers for future activities.
"This round of funding is our biggest yet", explains Jeff Green, CEO and founder of Trade Desk. "We will continue to pioneer enhanced technology in the programmatic advertising industry as a true buyer's platform."
Partner for the equity funding round was Wellington Management.
AppNexus co-operates with Le Figaro Group
AppNexus has just announced a partnership with Le Figaro Group, the largest online publisher in France, and owner of the prestigious daily Le Figaro.
As part of the partnership, AppNexus provides its ad tech to the Le Figaro Group, which will use the complete Publisher Suite, including its ad server, SSP, and Yieldex.
"Because of their sophisticated technology, the AppNexus platform is an ideal complement for our data-driven strategy. With AppNexus, we will drive the growth of our business and take our future in hand", said Aurore Domont, president of advertising at Le Figaro.
CEO Brian O'Kelley took the opportunity to stress AppNexus's commitment to providing ad tech for a publishing landscape that is based on independent publishers: "Le Figaro is an example of how independent publishers can apply a sophisticated, data-driven strategy to survive and flourish in the digital age. We share a common commitment to maintaining a vibrant and competitive ecosystem for great journalism and content."
Le Figaro Group has been aggressively pushing for expansion in digital media and is currently classed as providing the fourth largest French internet audience after Google, Facebook, and Microsoft.
Moat: USD$50m and new measurement metric
Moat is planning to take on measurement providers comScore and Nielsen with an audacious plan: with USD$50m (£35.3m) funding from a recently-closed investment round in its pocket, the company wants to develop a new digital measurement metric to provide insights into ad viewability that can help publishers and advertisers gauge who is actually seeing their ads.
"Our ambition is to build the currency for digital advertising", the WSJ quotes Moat CEO and co-founder Jonah Goodhart. Ultimately, Moat wants marketers moving away from Google-provided ad serving numbers, and complementary analysis from companies such as comScore and Nielsen, and use new metrics to negotiate ad deals instead.
According to the WSJ, Moat's new standard metric aims to measure ad serving with more detail than currently available. Instead of counting the number of ads served, Moat wants to measure attention and impact of the ads – reacting to advertisers' demand for conclusive metrics.
The latest investment round, which is now providing the cash for its metric development plans, was led by Insight Venture Partners.
Moat has been pushing for new viewability standards for a while. In September 2015, Facebook announced a partnership with Moat for third-party verification of ad viewability.
ClicksMob and Appgrade combine forces
ClicksMob is a mobile performance advertising platform. AppGrade provides a video monetisation SDK. Combine the two, and you make monetisation of video ads easier and more efficient. Hence the two companies have just signed and announced an agreement to merge.
"Mobile video has seen dramatic growth in the last 12 months; and we expect it to further dominate the market in 2016, delivering higher engagement, better retention and a non-intrusive user experience for our direct advertisers", says ClicksMob CEO Levanon. "In addition to the advanced optimisation and pricing solutions we've developed, we've significantly stepped up our ability to match applications to specific users, while guaranteeing a much better user experience. User experience, and the ability to match users with the most appropriate advertisers, have always been and will continue to be our key objectives. The merger with AppGrade will allow us to bring extraordinary quality and significant added value to advertisers, publishers and users."
AppGrade's team will join ClicksMob, with Avishai Shoushan, founder and CEO, AppGrade, helming the newly merged company; while ClicksMob's CEO Chen Yahav Levanon will be appointed president. The financial details of the merger have not been disclosed.
Ad ServerAd VerificationAdvertiserDACHDataDisplayDSPEMEAMeasurementMiddle EastMobilePerformanceProgrammaticPublisherTrading DeskVideoViewability