Beeswax Receive Series A Funding; Adform Make DMP Standalone
by Sonja Kroll on 9th Sep 2016 in News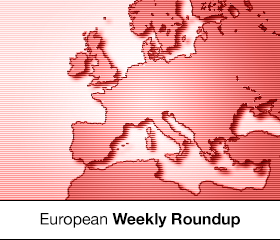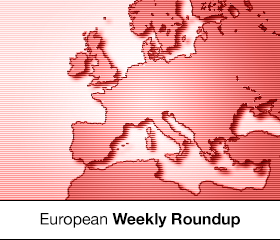 ExchangeWire round up some of the biggest stories in the European digital advertising space. In this week's edition: USD$11m (£8.2m) for Beeswax; Adform's Audience Base DMP; Ad monetisation platform for Improve Digital; Third funding round for Meetrics; Adsquare PMP for mobile data;  Funding for Ogury; and Intelligent Optimisations becomes iotec.
First funding round for Beeswax
Beeswax have just announced a double-figure Series A investment round, led by Foundry Group and RRE Ventures. The funding amounts to USD$11m (£8.2m).
With the new capital, Beeswax intend to push their expansion to the next level, using the funds to grow their team in the US and to launch their product in European markets.
"Programmatic continues to grow at incredible scale in all geographies, and the typical DSPs have a hard time meeting the needs of local marketers. With the BaaS platform, we allow customers to build their own solution for their local, as well as global, needs", says Ari Paparo, CEO, Beeswax.
Founded in Fall 2014, Beeswax were established by a team of former Google advertising executives with CEO Ari Paparo at the helm and chief product officer, Shamim Samadi and CTO Ram Kumar Rengaswamy on the leadership team.
Adform makes DMP stand alone
Adform makes their DMP stand alone, allowing enterprises to integrate the DMP into their existing digital ad-tech and mar-tech environments. As part of the launch, the Adform DMP has changed its name to Audience Base.
With the standalone option Adform is responding to feedback from clients, who wanted a flexible way to seamlessly integrate data across the advertising ecosystem.
"Up until today, Audience Base was exclusively offered as part of our full ad-tech stack, but we decided to offer it as a standalone platform in response to popular customer demand", explains Jochen Schlosser, Adform SVP Data. "Many agencies, brands, and publishers work with several ad-tech platforms and need an independent DMP solution, along with a strong service setup, and we feel Audience Base delivers exactly this."
Audience Base has been around for two-and-a-half years when Adform started the DMP as an integrated component to their ad-tech stack.
Improve Digital launches ad-monetisation platform
Improve Digital adds an ad-monetisation platform to their SSP, elevating their offering to a full-stack solution for video, web, and mobile to publishers and, essentially, bundling ad-server capabilities with their SSP. The Amsterdam-based ad tech company has high hopes for organic, holistic optimisation between programmatic demand and directly booked campaigns, ultimately benefitting publishers' turnover by supporting any kind of campaign, device, and format, in real time.
The new solution is a reaction to new challenges when it comes to transparency, reporting and control, Improve Digital says. With 360 Polaris, the Dutch ad tech provider aims to tackle issues that arise from fragmented and opaque technology stacks.
So, can 360 Polaris get one up over header bidding? "360 Polaris is much more advanced than header-bidding or bolted-on SSPs, as none of the competing bids are aggregated", explains Joelle Fritters. "Programmatic and 'normal' adserver campaigns compete on an individual basis in one auction while priorities and guarantees are respected. This brings significantly more revenue for publishers, as the highest price is always achieved. It's much more simple to manage and comes with a full revenue transparency guarantee. That's really revolutionary and a true alternative for the established global adtech providers."
360 Polaris is the largest launch project by Improve Digital so far. The platform will be unveiled next week at dmexco.
C-Series funding for Meetrics 
Meetrics' third funding round has just been closed. The Berlin-based verification experts are receiving investment from VC Fonds Technologie Berlin and Yabeo Capital. Additionally, industry veterans Thomas Falk (eValue) and Ronald Paul (Muzungu Capital) are joining Meetrics as partners. The funding round will boost Meetrics' capital to a seven-figure sum, to be used primarily for further European expansion.
Top of the list are new offices in Italy, Poland, and the Nordic countries, facilitating the increasing number of cross-market campaigns: "In terms of evaluating the effectiveness of adverts, Meetrics already represents the standard in Europe", says Ronald Paul. "However, there is even more potential in Europe as an increasing amount of campaigns are designed to be shown in a variety of countries."
Following previous investment rounds with VC Fonds Technologie Berlin, NWZ Digital and yabeo Capital, the current financing round marks a milestone in the growth of the Berlin ad-tech company. "We reached profitability halfway through the year and were, therefore, able to calmly consider our strategic plans for Meetrics. With our new investors we can now focus on pushing ahead our international expansion and reinforcing our leading position in the continental European market", Max v. Hilgers, MD, Meetrics, explains. Co-MD Philipp v. Hilgers: "We were looking for investors who actually understand the ad-tech market and who could actively help us with our international expansion."
Adsquare launches private marketplace for mobile audience data
Adsquare is unveiling a PMP for mobile audience data. Within this marketplace, data owners do not only sell their data – but get to define and decide who may buy access to the data.
For Adsquare-CEO Tom Laband, a private mobile data marketplace is another step towards data security: "Making mobile data accessible through a private marketplace is a crucial step for our industry. With this extension, we address the concerns of data owners regarding data leakage and ownership. Building a secure infrastructure is the foundation for making more data available, which leads to more relevant advertising."
Working in conjunction with the Adsquare AMP, data owners onboard their data, segment it, and offer it via the marketplace. The data can then be widely distributed to advertisers and agencies via integrations with DSPs such as TheTradeDesk and AppNexus.
"This sophisticated integration is needed to enable location targeting and moment marketing, and it is also a benefit in terms of data security. Data providers' segments never leave our platform in a bulk; data is just used for real-time enrichment", explains Adsquare CTO Fritz Richter.
As part of the launch, Adsquare is also bumping up their portfolio of data partners with providers such as Acxiom, Mastercard, and TomTom.
USD$15m (£11m) for Ogury
Adtech firm Ogury receives backing – and funding. Led by Idinvest Partners, the London company has just closed a Series B funding round and raised USD$15m (£11m).
Combined with investment from existing investors ACG, CoVent Partners, and Ventech, Ogury now has total funding of more than USD$20m (£15m). The new funding is earmarked for research and development, as well as recruitment. First on the list, however, is international expansion, with a New York office opening later this month.
"Irrelevant advertising is a major industry issue that impairs the mobile app experience for consumers, and drives poor ROI for advertisers. Data-driven ad tech often gets the blame for this, but data isn't the problem. The problem is the wrong data", says Jean Canzoneri, CEO, Ogury. "With the help of this investment, we aim to reach 1 billion mobile users within three years, and, ultimately, become the biggest mobile data platform, with the most granular data, in the world."
IO rebrands & regroups
New name for Intelligent Optimisations (IO): the tech company rebrands with a new identity under the new moniker 'iotec'. But, more interestingly, the intent marketing specialists are taking a new leadership team on board.
Joining iotec is Steve Hyde as chairman, who already started on the job at the beginning of September. As part of the restructure, current CEO Tom Bowman is stepping down. Bowman took over leadership duties at IO only in February 2016.
Iotec's long-­term goals post-rebrand are further development of tracking and analysis capabilities at every touchpoint and across the whole marketing cycle.
Ad TechAd VerificationAgencyAnalyticsDACHDataDMPEMEAExchangeIndustry InfrastructureMartechMobilePMPProgrammaticTechnologyTransparency