Naspers Sells Allegro; Armis.Tech Launches in France
by Sonja Kroll on 21st Oct 2016 in News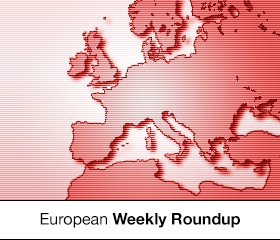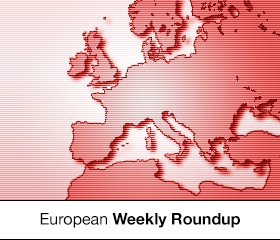 ExchangeWire round up some of the biggest stories in the European digital advertising space. In this week's edition: Naspers sells Allegro; Armis.Tech founded in France; UK viewability figures at 49%; TubeMogul and TVTY integrate; RadiumOne concentrate on creative; Improve Digital grow; and Total Media launch new division.
Strategic sale of Allegro
After announcing plans to sell Polish internet auction site Allegro earlier this year, Naspers have finally closed the deal: Allegro is sold to a consortium of private equity companies including Cinven, Mir Europa, and Permira.
Allegro fetches USD$3.35bn (£2.74bn). The deal also includes the shopping comparison site Ceneo.
Bob van Dijk, CEO, Naspers: "Allegro is a business that we invested in during 2008, and since then we have built it into a respected and successful commerce brand in Poland. Our decision to sell Allegro is consistent with our strategy to find and realise value for our shareholders."
Interestingly, major internet retailing companies eBay and Amazon came away from the negotiations for a deal empty-handed: both internet retailers could have bolstered their European operations with the addition of the Polish sites – especially at a time when e-commerce in Poland is positively booming.
According to the company, Allegro sell 850,000 items per day, and employ 1,275 people across five offices in Poznań, Warszawa, Toruń, Wrocław, and Kraków.
The transaction is subject to approval by the respective anti-trust authorities. The closing of the deal is expected for 2017.
Armis.Tech launch multi-local advertising
New sphere for ex-AppNexus top executive: Armis.Tech is a new startup launched by David Baranes, former director France & Southern Europe, AppNexus. Together with Dan Gomplewicz, former director strategy & innovation at E.Leclerc, Baranes wants to provide online advertising tools to traditional retailers, in order for them to compete with the web's largest companies by leveraging their brick-and-mortar stores.
"There is still a tremendous value in physical stores", says Gomplewicz. "However, stores are silent in the digital dialogue. When consumers go online to buy a product, all e-merchants are trying to talk to them through advertising. It is surprising that the store down by their homes does not do the same. In this communication fight, retailers should leverage their network of physical stores nearby consumers, their brands, their selection of products, and their negotiation capabilities on prices "
Armis.Tech B2B is designed as a complete solution that allows digital local advertising at store level, which can be scaled to an entire retailer. This way, retailers can leverage digital media to better communicate their offerings at a local level and thus grow in-store traffic.
Less than half of UK Digital ads meet viewability minimum
Bad news for advertisers in the UK: for the second consecutive quarter, less than 50% of online ads served in the UK meet minimum viewability thresholds, according to metrics' viewability benchmarks. The low viewability rating is costing advertisers around £154m, based on IAB/PwC's Adspend figures published last week.
The UK takes last place in a comparison of viewability figures of display ads: Austria takes the top spot with 69% viewability, followed by France (60%) and Germany (59%). The international average is 56%.
Only 49% of UK display ads were up to scratch and met the IAB and Media Ratings Council's recommendation that 50% of the ad is in view for at least one second. This figure, however, has improved from the second quarter in 2016, when the UK viewability rate was 47%.
"Due to the attention and initiatives focused on addressing viewability, we'd expected a bigger improvement in the UK in the third quarter", comments Anant Joshi, director of international business, Meetrics. "However, it seems that these efforts only just outweigh the impact of programmatic ad delivery and the amount of ad reloading done by publishers to boost inventory levels. It's still translating into about £615m wasted annually on non-viewable banner ads alone."
TubeMogul integrate with TVTY
New partnership between TubeMogul and TVTY. The software company is teaming up with the ad tech provider in order to activate digital ad campaigns based on TVTY's real-time data.
So called 'moment-marketing' allows advertisers to adjust their digital advertising based on offline data, such as weather conditions, sports scores, financial information, or other variables. The technology can also be used to connect TV and digital advertising, effectively initialising digital ads immediately after a TV ad airs.
"TVTY's technology is promising because it tracks hundreds of real-world developments that impact purchase decisions. With TubeMogul, marketers can act on that intelligence immediately and automatically, such as activating a campaign on smartphones immediately after a brand's TV ad airs", says Keith Eadie, chief marketing & strategy Officer at TubeMogul.
RadiumOne want to improve creative
RadiumOne launch a new division to focus on the creative quality of ads served programmatically. In order to improve the user experience with online ads, the new division, called Creative Solutions, will specialise in producing and managing programmatic creative .
The division will concentrate on the mechanics of how ad exchanges assess and potentially deliver ads. This, RadiumOne hopes, will make sure that fewer ads are rejected and more appear correctly, in whatever environment they're delivered.
Additionally, the division will be able to deliver greater creativity by experimenting with new ad formats to provide a better online ad experience for consumers.
As head of strategic solutions, Hazlehurst will report to RadiumOne's UK managing director, Craig Tuck. "It's about fusing our insights on audiences to better understand what creative resonates with them", says Hazlehurst. "The rigour then comes in working out which exchanges accept the best creative, thus, making the process more efficient and effective for advertisers. As a data-driven business, our focus is to create trends not follow them. We're actively looking at new opportunities and solutions that will help us innovate in the world of programmatic creative."
Hiring spree at Improve Digital
Improve Digital are reacting to solid growth of their company. The Dutch publisher platform has hired more than 60 full-time employees.
CIO & co-founder Janneke Niessen comments: "This move represents the solid growth we are experiencing. We will continue recruiting more team members for all departments."
The company is accommodating their over 200 employees in new headquarters in Amsterdam, which is triple the size of the company's current location.
In September 2016, Improve Digital launched their new platform 360 Polaris, a full-stack ad-monetisation technology for video, web, and mobile publishers.
Total Media branch into performance media planning
Behavioural planning agency Total Media are launching a new media agency. Focussing on performance media planning and buying, the new agency is called 'Running Total'.
The venture is co-owned by Total Media and John Marshall and Colin Reynolds. The latter are joint managing partners.
Headquartered in Manchester, Running Total will be focussing on the UK's e-commerce centre in the North: "Performance advertising has been a central part of the growth strategies of many of the UK's most successful ecommerce businesses – many of whom are located here in the North, the UK's e-commerce hub", says Marshall. "What's been lacking is a credible independent alternative to the networks. Working with Total Media gives us the scale of a larger agency, but the agility of an independent."
Ad TechAdvertiserAgencyAmazonCreativeEMEAExchangeLocationMeasurementMedia SpendMobilePerformanceProgrammaticPublisherTargetingTechnologyViewability