AT&T Buys Time Warner; Criteo Launch Predictive Search
by Sonja Kroll on 28th Oct 2016 in News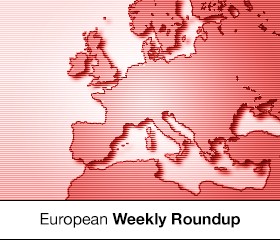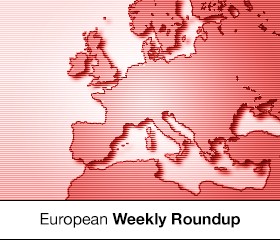 ExchangeWire round up some of the biggest stories in the European digital advertising space. In this week's edition: AT&T acquire Time Warner; Predictive search by Criteo; Support for DigiTrust; MediaMath integrat with AdX; DAX Listener ID; Vertical video by Teads; Visual IQ buys Refined Labs; and Neustar focuses on European expansion.
AT&T buy Time Warner for USD$85bn
Massive take-over in the media sector: telecommunications provider AT&T buy Time Warner, securing content that includes the the famous Hollywood studio, as well as news station CNN, and TV channel HBO. The two companies have agreed on a purchase price of USD$107.50 (£88.17) per share, effectively resulting in a purchase price of USD$85.4bn (£70bn). AT&T are planning to pay half in cash and half in shares.
The AT&T-Time Warner deal is the largest acquisition of 2016 – and subject to approval by the relevant authorities who may not like the idea of concentrating the large array of content, as well as means of delivery, in one hand.
According to AT&T, the telco giant wants the new company to "lead the next wave of innovation in converging media and communications industry". This could prove a clever move, considering that the wireless and broadband business of AT&T may be plateauing.
Last year, AT&T bought DirectTV for nearly USD$50bn (£41bn).
Criteo launch Predictive Search for Google Shopping
Just a couple of weeks after making news with the acquisition of Hook Logic, Criteo now take on paid search: Criteo's Predictive Search is an automated end-to-end solution based on machine learning, which is aimed at systematically optimising Google Shopping results cross-campaign.
"Google Shopping is a huge opportunity for retail marketers, with Shopping quickly becoming the biggest e-commerce performance driver for retailers", according to Jason Lehmbeck, general manager, Search, Criteo. "Yet, the tools available today are overly complex and time-consuming, and do not sufficiently help marketers connect with consumers who are actively shopping for their products. Our goal with Predictive Search is to eliminate the guesswork of managing Shopping Campaigns while delivering unbeatable performance for retailers."
To that end, Criteo Predictive Search is based on Criteo's machine-learning technology, continuously optimising remarketing lists, campaign structure, campaign settings, and bidding. Add to that behavioural targeting technology as well as multi-layered bidding, which is intended to increase ROI by including information such as device, product info, performance history, user interests, and user behavior.
The solution is now available in the US; other countries are expected to follow in 2017.
DigiTrust sign up supporters
Basically every major SSP/exchange outside of Google commits to supporting DigiTrust in removing billions of daily trackers and improving consumer web experiences; 19 of the leading ad-technology platforms powering digital advertising automation for premium publishers and marketers are supporting DigiTrust.
DigiTrust are a nonprofit industry consortium, working on a standardised user token in order to improve the consumer online experience by reducing the number of third-party requests that take place on web pages, and which slow down the consumer online experience. The DigiTrust solution suggests an anonymous user token, designed to be propagated by, and between, their members in lieu of billions of proprietary tokens and trackers on web pages daily.
General Members of the DigiTrust consortium include AppNexus, DataXu, Improve Digital, Index Exchange, IPONWEB, OpenX, Pubmatic, Rubicon Project, Sizmek, SpotX, and Turn, among others. "We now have the leading programmatic platforms collaborating with publishers to deploy DigiTrust technology and commence the virtuous cycle of value to themselves, their audiences and the marketers who wish to reach those audiences", says Jordan Mitchell, founder and CEO, DigiTrust.
DigiTrust Leaders have been assigned to drive publisher adoption in the short-term, aiming at "critical mass of audience coverage within Q1", with the DigiTrust user token and consent timestamp passed in all bid requests.
MediaMath integrate with Google AdX
MediaMath are going to integrate the Programmatic Guaranteed product by Google DoubleClick Adexchange. According to MediaMath, the company is the first external organisation to integrate with AdX.
Advertisers who are looking for new ways to procure inventory through direct agreements thus get access to inventory from more than 500 publishers, speeding up the workflow through which companies identify and negotiate inventory of high quality.
Tanuj Joshi, VP global media partnerships, MediaMath, thinks that Programmatic Guaranteed is "must-have": "We are excited to be the first company that Google have opened their Programmatic Guaranteed offering to. The opportunity is live with us in all AdX markets: EMEA, APAC, LATAM, and North America. Advertisers achieve better ROI when they execute this new type of deal."
"MediaMath's integration with the DoubleClick Ad Exchange is a great example of how Programmatic Guaranteed is creating new opportunities for advertisers and publishers to connect", adds Chip Hall, managing director, Google Media Platforms.
Google estimates that about two-thirds of the automated advertising spend will go on Programmatic Guaranteed by 2019.
Measurement for Audio by DAX
DAX is introducing a new measurement tool for streamed digital audio. "Listener ID" allows advertisers to measure and track the impact of their advertising, based on audience attributes, as well as interaction and user journey.
Including digital audio platforms such as Soundcloud, audioBoom, Global's Heart, Capital and Radio X, and Bauer Media's KISS, advertisers and agencies can profile their audiences based on a range of consumer attributes. Tracking user interaction and journey helps marketers understand which creative routes are driving traffic for their campaigns.
Mike Gordon, chief commercial officer at Global and one of the architects of DAX, said: "The introduction of 'listener ID' means that advertisers will have deeper insights into the behaviour of listeners after they are served ads, and how different advertising is performing for their brands."
The roll-out of Listener ID has already started.
Vertical video by Teads
According to a recent study conducted by Teads, ad recall on vertical video is 2.9x higher, and those exposed to vertical video are 39% more likely to have a favourable opinion of the advertised brand than ads in the traditional TV-landscape format shown on mobile.
The logical conclusion: Teads converts TV advertising to vertical videos for smartphones, creating a 360-degree effect. The new technology allows existing ad clips to be converted into vertical videos, adding a 360-degree-effect, and delivering them in their usual environments.
Teads transfers the already existing landscape videos to the ubiquitous vertical format as seen on a smartphone screen near you. The vertical videos can be played on both Android and iOS devices.
The feature is accessible for Teads' clients, as well as publishers using Teads' ad server and SSP.
Visual IQ acquires Refined Labs
Munich attribution and customer journey analytics provider Refined Labs has a new owner. The US attribution expert Visual IQ buys Refined Labs for an undisclosed sum.
In the course of the acquisition, Philipp von Stülpnagel is retiring as managing director of Refined Labs. All of the two-dozen Refined Labs employees are taken over by Visual IQ.
Refined Labs founder and CEO, Thomas Bindl, will remain a member of Refined Labs' management. "Our acquisition of Refined Labs will extend our capabilities in critical areas to help more marketers achieve meaningful results", says Manu Mathew, co-founder and CEO of Visual IQ - i.e. Visual IQ also strengthens its presence in the European region, while Refined Labs is gaining access to international markets.
Thanks to the acquisition, Visual IQ will have access to Refined Lab's Customer Journey Analysis technology, which will now be complemented with Visual IQ's 'IQ Intelligence Suite'. Refined Labs' solutions, such as the API integrations, will be integrated into the IQ Intelligence Suite over the coming months.
Neustar invest in European growth
Neustar MarketShare want to expand their footprint in Europe. The US provider of real-time data, have appointed Sven Bagemihl and Luis Chaves as new managing directors in Germany and the UK.
The two European directors are to expand the company's presence in these countries. Operating from Hamburg and London, respectively, both will report to Jean-Philippe Durrios, managing director of International Marketing Services at Neustar.
"The EMEA region is a key area of growth for Neustar MarketShare, and it's important that we develop a leadership team who can help brands leverage our solutions to connect people, places and things", comments Jean-Philippe Durrios.
Prior to Neustar, Bagemihl was managing director at Captify, a search intelligence company and previously held other positions at VZ Group, adnologies, Wunderloop, and AOL Advertising. Chaves has been responsible for strategy in the EMEA region at Neustar MarketShare since 2014. He previously worked for Nielsen, PricewaterhouseCoopers, Carat, and McKinsey & Company.
Ad NetworkAd TechAgencyAnalyticsattributionAutomated GuaranteedBrandingCross-DeviceDataDigital MarketingDisplayDSPEMEAExchangeMartechMeasurementMedia SpendMobileProgrammaticPublisherTargetingViewability