Salesforce Acquires Krux; Criteo Buys HookLogic
by Sonja Kroll on 7th Oct 2016 in News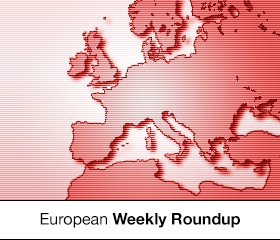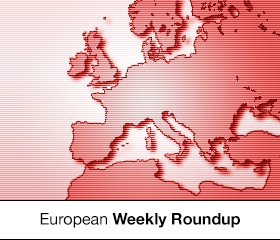 ExchangeWire round up some of the biggest stories in the European digital advertising space. In this week's edition: Acquisition news with Salesforce to buy Krux and Criteo taking over HookLogic; Guardian launches programmatic audience targeting platform; IPA champions diversity; Optimizely enables campaign experimentation; and Optimove introduces Optibot.
Salesforce to buy Krux
Data management specialist Krux changes ownership. New owner, Salesforce, pays the proud sum of USD$700m (£554m) for Krux, the Wall Street Journal writes. The purchase price will be paid in cash and in Salesforce stock.
The Krux takeover is Salesforce's eighth acquisition over the past year, having bought retail software specialists Demandware, software start-up Quip and the analytics provider Beyondcore.
The Krux DMP is to be integrated into the Salesforce marketing cloud – and, thus, make it more intelligent.
Salesforce is particularly interested in expanding their existing AI potential, improving the identification of target groups in marketing and advertising. Additionally, Krux's large amounts of data are to be incorporated into the AI platform 'Einstein', analysing customer habits, needs, and preferences.
The transaction is to be completed in early 2017.
Criteo acquire HookLogic
Criteo want to get their hooks into the large retailers: thanks to the acquisition of HookLogic, the retargeting specialist wants to expand their own performance marketing platform. HookLogic's performance marketing exchange is the gateway.
"With HookLogic's acquisition, Criteo are adding a complementary performance marketing solution to their portfolio, focusing on delivering more value to brand manufacturers and retailers alike", explains Eric Eichmann, CEO Criteo. "We are excited to help develop the HookLogic platform with our own sophisticated technology and to bring their solution to marketers across the globe."
The HookLogic exchange connects retailers such as Macy's, Walmart, Target, BestBuy, or Costco, with consumer brand manufacturers that display sponsored product ads to consumers. Retailers earn revenue by monetising their site traffic via native ads on a CPC basis.
The Criteo technology will integrate into HookLogic's products for predictive bidding and product recommendations, promising increased campaign performance to brand manufacturers and enhanced monetisation opportunities via the HookLogic exchange.
New programmatic audience-targeting platform at Guardian
The Guardian want to make campaign delivery more targeted and more efficient. To that end, the media company is launching a platform that effectively separates the Guardian's advertising inventory from data insights.
Developed in cooperation with digital agency iProspect, Guardian Programmatic supplies a platform with two data options: predefined and advanced custom audiences.
'Predefined' does what it says on the tin: advertisers can buy into predefined targeting that is based on demographic data such as customer interests or audience segments. For a bespoke solution, the custom audience option allows advertisers to create bespoke audience segments based on their own parameters.
Daniel Spears, programmatic director, GNM: "Guardian's Programmatic Audiences answers an industry need for clear, up-to-the-minute, quality data that can power campaigns across all forms of media and show significant ROI and impact."
Advertisers can use the data on a campaign-by-campaign basis, both via the Guardian, as well as agency partners. The data sets are fully privacy compliant and in line with the data protection act.
IPA focuses on industry diversity via new hub
The IPA not only want to offer practical advice to their members, but also improve diversity within the advertising and marketing communications industry. Thanks to a new hub, members have access to current facts and stats, as well as quick and simple recommendations, which can be actioned immediately.
The IPA hope the hub will act as a platform promoting "good work that's already being done in the sector", while shining a spotlight on diversity champions "to inspire the next generation of leaders".
Leila Siddiqi, head of diversity, IPA comments: "Our aspiration is that the hub will act as a resource to help agencies navigate through their individual journeys. We are calling on agencies to get involved and put forward contributions, case studies and diversity champions for the hub in order to share best practice and thought leadership across the globe."
Optimizely introduces experimentation platform
A new testing ground for marketers, developers, and product managers: Optimizely has just unveiled a re-engineered platform that includes enhancements to Optimizely's web and mobile products, as well as new products designed specifically for developers. Named Optimizely X, the platform enables users to easily conduct experiments on any channel, device, or application.
Optimizely X does not only test what customers see on a website, but also gives insights into customer experiences, such as the order of search results, product and content recommendations, new mobile features, and pricing changes, ultimately enabling users to improve customer interactions and grow their revenue.
To that end, Optimizely X facilitates experimenting on any channel and any device with an internet connection, displaying results in real-time. This includes website tests without code changes, personalisation incorporating first- and third-party data, as well as behavioural targeting to deliver customised experiences to visitors in real time.
Optimove launches Optibot
Optimove automates marketing automation: Optibot is a new offering that utilises machine learning and AI to automate the interpretation of customer marketing campaigns and optimise campaigns.
Integrated in the Optimove platform, Optibot scans a brand's customer models and campaign calendar, identifies actionable insights from the data and makes recommendations to optimise marketing activities.
"Marketers struggle with an overwhelming amount of data, making it harder than ever to leverage that data to actually move the needle in key customer metrics such as spend, engagement, and loyalty", says Pini Yakuel, founder and CEO, Optimove. "Optibot takes the guesswork out of analytics, targeting, and personalisation, automatically applying data-driven campaign-optimisation techniques, leaving marketers with more time to focus on the creative side of their craft."
The new launch comes a couple of weeks after Optimove secured a series A funding round, raising USD$20m (£15.7m).
ExchangeWire Research analyse perceptions in programmatic video advertising
What trends are you witnessing in this realm and how does your business stack up? Are you seeing a growth in the adoption of outstream video? Do you have any core challenges with programmatic video? ExchangeWire Research are keen to know. In association with Teads, ExchangeWire Research are compiling a report looking at the state of the programmatic video advertising industry. Have your say and the opportunity to take part in this industry research. Complete our short survey and be in with a chance to win a £250 Amazon voucher.
AdvertiserAnalyticsBrandingCross-ChannelCross-DeviceDataDigital MarketingDMPEMEAExchangeMartechPerformanceProgrammaticPublisherTargetingTechnology