ACCC Sues Google Over Data Practices; Facebook Takes Antitrust Regulators to Court
by Grace Dillon on 31st Jul 2020 in News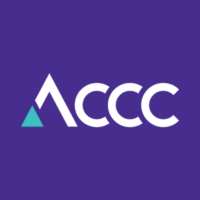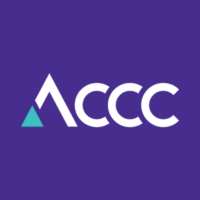 In this weekly segment, ExchangeWire sums up key industry updates in ad tech from around the globe. In this edition: the ACCC sues Google for misleading users over data privacy; Facebook takes EU antitrust regulators to court for collecting "irrelevant" employee information; Tencent looks towards acquiring Sogou; and the US antitrust suit against GAFA begins.
The Australian Competition and Consumer Commission (ACCC) has launched federal court proceedings against Google over its data gathering practices. The industry watchdog alleges that the US-based tech giant failed to alert consumers of changes to its data policy in 2016 and accuses it of neglecting to gain explicit consent to gather data under the updated policy.
The 2016 update saw Google collate personal data from users' Google accounts and information about their activity on non-Google sites. The tech heavyweight then used the combined information to improve targeting across its advertising business, the complaint alleges.
The ACCC claims that Google did not do enough to inform users of the change to how their data was handled, asserting that the "I agree" notification used to gain consent was misleading. "We believe that many consumers, if given an informed choice, may have refused Google permission to combine and use such a wide array of their personal information for Google's own financial benefit," says Rod Sims, chair of the ACCC.
Facebook is suing the EU's antitrust regulators for seeking access to employee information that it considers unnecessary to ongoing investigations into its data and marketplace practices.
The US-based social media giant has been under investigation since last year, and has so far handed 315,000 documents over to the EU Commission. Regulators have reportedly been scrutinising these documents to locate around 2,500 different search phrases, including "shut down", "big question", and "not good for us".
According to a source close to the affair, Facebook maintains that these phrases could appear in documents related to its employees, such as their health information and performance evaluations. The firm insists that these documents are irrelevant to the matters under investigation, and so should not be examined by the Commission.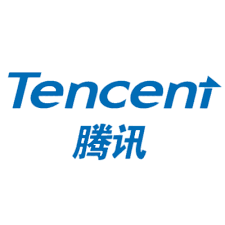 China's largest technology conglomerate, Tencent, has offered to buy the remaining stock of the country's second-largest search engine, Sogou. Sogou's stock price doubled by Monday (27th July) after Tencent offered to purchase its remaining shares for USD $9 each (£6.94), a definitive rise from its USD $5.75 (£4.43) market close on Friday (24th July).
It's reported that the conglomerate plans to privatise Sogou, delisting it from the New York Stock Exchange if a deal is arranged. The reported USD $2.1bn (£1.6bn) proposal from Tencent is yet to receive board approval, but since the tech behemoth already owns 39% of Sogou's shares – giving it 52% of total voting power – it could, theoretically, vote to accept its own offer.
Despite this, Sogou has told investors not to get ahead of themselves – the firm, which is second only to Baidu in China's search engine landscape, has said that a "special committee" of its board, which is made up of "solely independent directors" must give their approval before a deal can go ahead.
Big tech bosses face US Antitrust Subcommittee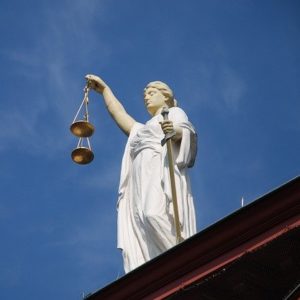 The CEOs of four of the world's biggest tech firms – Amazon, Apple, Facebook, and Google – faced US antitrust authorities for the first time on Wednesday (29th July). In a 5 and a half hour-long hearing, Jeff Bezos, Tim Cook, Mark Zuckerberg, and Sundar Pichai faced a grilling from the House Judiciary Antitrust Subcommittee over their companies' practices.
The four firms have been held under increased scrutiny by lawmakers over their behaviour towards competitors. All four faced accusations of unfair and competitive business practices from the Subcommittee, which was led by chairman David Cicilline.
Zuckerberg faced questions over his platform's acquisition of Instagram, which the Facebook boss defended as an "American success story" that helped the photo-sharing platform achieve its current popularity. House Judiciary Committee chairman Jerrold Nadler was unconvinced, however, and condemned the deal as "exactly the type of anticompetitive acquisition the antitrust laws are designed to prevent," and something that "should never have happened".
Pichai received a similarly damning line of questioning, with Cicilline beginning the hearing by asking the Google CEO why his platform "steal[s] content from honest businesses". The question refers to Google's alleged use of publishers' content without compensating them. This accusation has been the crux of an ongoing disagreement with the Australian Competition and Consumer Commission (ACCC), which has ordered Facebook and Google to pay publishers when they use their content.
Also in the news
- IAB Europe's Townsend Feehan on the EU-US Privacy Shield, eBay, and AdGate
- Captify's Programmatic Search Intelligence (PSI) Marks Paradigm Shift in Programmatic Efficiency
- Novatiq's Tanya Field on Targeting in the Newly Anonymous Web
- Impact opens German office appointing Felix Schmidt as Country Manager
- The MadTech Podcast Special: Audio Reimagined in Southeast Asia
AmazonAPACAppleFacebookGoogleNewsPrivacyRegulationUS