AOL Buy Heralds Telco Stack War; Transparency Takes Top-Billing
by Ronan Shields on 15th May 2015 in News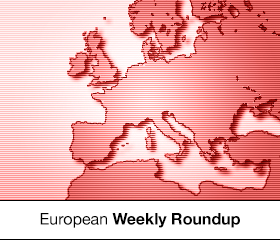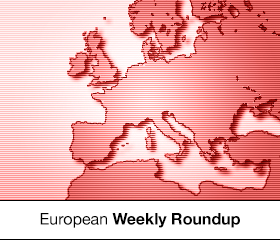 In this week's ExchangeWire Weekly European Roundup: Verizon buys AOL for $4.4bn in latest round of operator entry to ad tech; UK retargeting company Tapad clinches $18m funding round; Concerted drive on transparency; Rubicon Project courts SMEs; Tate Modern goes programmatic.

The implications of the AOL/Verizon deal

The big news this week was the announcement that US mobile operator Verizon Wireless is to acquire online icon AOL in a deal worth $4.4bn. That is just the latest episode in a trend that sees the globe's major telco groups attempt to reassert themselves in the advertising game.
Verizon's acquisition further drives its long-term evolution (LTE) wireless video and over-the-top video (OTT) strategy. The agreement will also support and connect to Verizon's IoT (Internet of Things) platforms, creating a growth platform from wireless to IoT for consumers and businesses.
AOL's key assets include its subscription business; its premium portfolio of global content brands, including The Huffington Post, TechCrunch, Engadget, MAKERS and AOL.com, not to mention its programmatic advertising platforms.
The transaction will take the form of a tender offer followed by a merger, with AOL becoming a wholly owned subsidiary of Verizon upon completion. The transaction is subject to customary regulatory approvals and closing conditions and is expected to close this summer.
Speculation has already begun to circulate as to what the deal means for AOL's web properties, namely its flagship Huffington Post content, but it would be a fair assumption to say the key attraction to AOL was its ad stack.
The purchase of AOL's ad stack, principally its ONE platform, will put Verizon on the front foot when it comes to selling mobile advertising services in competition to established internet players such as Facebook and Google – which are credited as tying up 75% of the entire market between themselves.
The purchase will also help it fend-off the dreaded 'dumb pipe' scenario, where mobile operators are effectively unable to monetise their networks, while online advertising companies making increasing gains on the back of them. The key opportunity being the possibility to monetise both its extensive first-party customer data, plus its control over their devices.
This move also comes on the back of UK mobile operator O2 – a subsidiary of Spain's Telefonica, but under offer by 3-owner Hutchison Whompoa – subsuming Weve (what was a joint-venture between O2, and rival telcos EE and Vodafone) in a similar move.
Similarly, large telco groups have made similar investments in ad tech, with Telefonica purchasing the remains of Velti, post its bankruptcy filing, to launch Axonix, plus Singapore's Singtel buying Adconian and Kontera, as well as Australia-based Telstra purchasing Videoplaza.

Videology and White Ops team to to fight NHT, as transparency takes top billing

Videology has announced a deal with fraud detection company to help advertisers identify and eliminate non-human traffic (NHT) on video traffic, a problem that is reported to dog 23% inventory.
The pair claim the partnership is a major step forward in tackling the progress, as it provides such services across screens throughout the lifecycle of a campaign, by blocking automated, NHT.
Videology claims such a service is vital in a market where inventory is scarce in comparison to the display market, and that unlike other solutions that employ domain, or cookie-based, methodologies, the White Ops and Videology solution "carves out" suspicious activity in real-time to vet every impression.
The pairing also lets it distinguish and report against bot activity and human activity coming from the same device; plus, pinpoint sources of bots in inventory.
Similarly, UK-based bot fraud detection firm Forensiq this week announced it has appointed Dr. Mike Andrews as chief data scientist, bringing 15-plus years of experience to the company, which works with companies such as GroupM, Adap.tv, AOL, Rocket Fuel, Mitsubishi, and Groupon to fight fraud.
Elsewhere, Millennial Media this week announced it is guaranteeing advertisers on its network 100% in-app mobile ad viewability, with Integral Ad Science acting as its measurement partner.
Earlier this week figures from TubeMogul revealed that the UK was the top market on its network when it comes to viewability for video ads.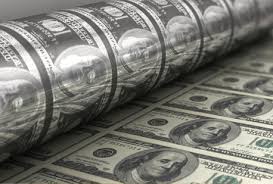 Tapad scores $18.5m funding round

Cross-screen retargeting firm Tapad has secured an $18.5m Series B-2 funding round led by Blue Cloud Ventures to help further cross-screen Device Graph product using its licensing model.
Blue Cloud Ventures joined several Tapad founding investors, including Avalon Ventures, the publicly-traded Firsthand Technology Value Fund, among others, in the latest round. Are Traasdahl, CEO and Founder of Tapad, added: "Bringing additional products such as a linear TV measurement solution to the mix is a natural extension of our product line-up.
"At the same time, demands from data partners have increased to get 'unified by Tapad,' and we recognise the need to further our licensing offering, here and abroad."

Rubicon taps SME's
Rubicon Project this week announced the launch of self-managed seller cloud in a bid to court further spend from the $50bn-a-year SME segment on an automated-guaranteed basis.
The Seller Cloud Self-Serve platform promises to let publishers and mobile app developers to create and manage 1:1 buying relationships with such businesses through a basic user-interface, allowing them to tap into a market that is forecast to be valued at $56.9bn per year.
Rubicon claims the new service will facilitate direct buys that typically fall below premium sellers' minimum spend requirements, as well as let media owners streamline workflow on both sides of the deal and automating their direct sales channel, based on the Shiny Ads technology it acquired late last year.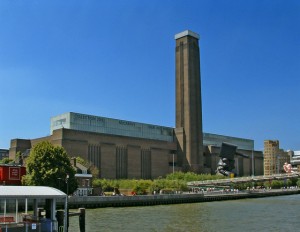 Tate Modern targets international markets in programmatic first
Tate Modern, one of the UK's most popular tourist attractions, this week teamed with MediaMath and Silence Media to help promote its BMW-sponsored Tate Live event to international audiences.
The joint effort, executed between MediaMath and Silence Media's engagement marketplace Primo, means Tate will be able to stream live performances from the event
To promote this month's BMW Tate Live event to a wider international audience, Tate Modern is running a high-impact programmatic campaign featuring dance and choreography streamed live internationally in a media first.
Total Media will execute the Tate Modern programmatic campaign using Primo, the brand new engagement marketplace from MediaMath and Silence Media. The Tate BMW Live campaign will target relevant audiences in the UK, US, Germany, and France. Primo¹s high-impact formats will enable BMW Tate Live to engage untapped international audiences.
Ad FraudAdvertiserCross-ChannelDataDigital MarketingDisplayEMEAMartechMedia SpendMobileNorth AmericaProgrammaticSSPTargetingTradingTransparency