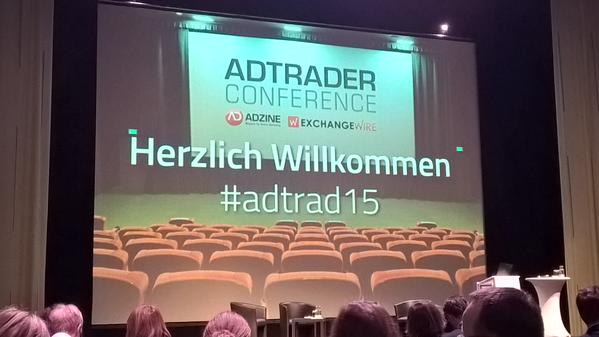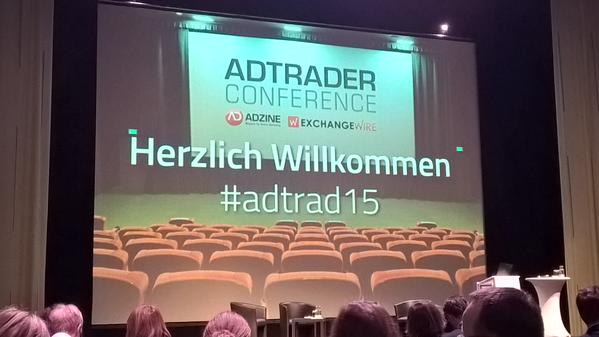 Despite being the largest advertising market in Europe by total ad spend, Germany's media business is still widely regarded as cautious when it comes to embracing the programmatic media-buying revolution.

However, the ADTRADER Berlin Conference hosted today (2 June) will see hundreds of the industry's delegates assemble to debate ways to spur the market further. This will involve addressing key themes including: yield optimisation; transparency; and taking programmatic beyond display.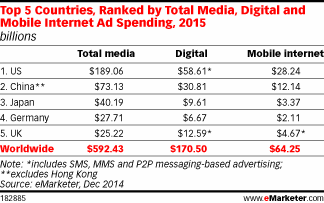 Germany is the economic powerhouse of Europe and the fourth-biggest advertising market across the globe with total ad spend there set to hit $28bn this year, with digital nearing the $7bn mark, according to eMarketer numbers.
Compare this to other leading global advertising markets where total digital spend accounts for a greater percentage of total media budgets (see chart) and the industry's comparative hesitance towards digital (and programmatic media-buying in particular) is in evidence.
Theories over caution

So why the caution over the digital revolution when it comes to one of the biggest marketplaces across the globe, especially one that is historically synonymous with technological innovation?
Various theories persist, with sources in the field explaining that more stringent privacy regulations there make the application of data-driven advertising strategies more difficult to apply.
Others attest to caution on the sell-side of the industry being driven (for the most part) by concerns that introducing programmatic media-buying will result in a level of disruption that is detrimental to long-held business models.
It could be argued that these concerns are justified, especially when taking into consideration recent German court rulings involving some of the country's biggest media owners.
Ad blocking service Adblock Plus - from a company called Eyeo - which provides a browser extension, and mobile app that filters which ads are served to registered users, won successive court cases against media owners including: RTL Interactive; ProSiebenSat1; Zeit Online GmbH and Handelsblatt GmbH, in recent weeks.
These media owners contested its 'acceptable advertisers' policy, which essentially asks media owners to share their revenues with the ad blocking service. In both cases German judges ruled in favour of Eyeo, claiming the presence of the service was down to consumer choice, and that its practises did not contravene anti-competition laws there.
ADTRADER presenters put forward the case for programmatic

Improving yield

Hence, it is understandable that a key theme of the day's proceedings is publisher monetisation strategies, with presenters from Facebook's LiveRail, Google's DoubleClick, and AppNexus all scheduled to demonstrate to publishing delegates how programmatic media-buying technologies can be used to increase yield.
Addressing advertiser concerns

Another key feature of the day's proceedings will involve several sessions examining brand advertisers' willingness (or lack thereof) to employ programmatic to enhance their brand building campaigns, with case studies from household German brand name BMW.
However, key to this will be addressing advertiser concerns over transparency (a concern that is hardly unique to the German market), with Meetrics, and OpenX set to present case studies on using viewability as a trading metric, and how to win the war on ad fraud respectively.
Elsewhere, the day's proceedings will also look into applying programmatic media-buying technologies beyond basic display advertising, with The Trade Desk's COO Rob Perdue set to deliver a keynote on 'The Programmatic Transformation of Television'.
ADTRADER Berlin is a jointly hosted conference between ExchangeWire and leading German language publication ADZINE. Key issues raised during the day's proceedings will be detailed in later ExchangeWire posts, but in the meantime follow the hashtag #adtrad15 on Twitter for real-time updates.

Ad FraudAdvertiserATSBrandingDACHDataDisplayEMEAFacebookLocationMeasurementMedia SpendProgrammaticPublisherTradingTransparencyTVViewability