Shared Responsibility Needed to Make APAC Programmatic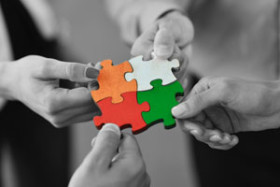 All parties with a stake in the Asia-Pacific ad tech industry are responsible for ensuring programmatic delivers the value it promises and ad content quality must remain the focus for marketers.
Together, this would ensure consumer experience is optimal and brands get the most returns on their ad dollar, said delegates at this year's Mobile Marketing Association (MMA) Forum in Singapore.
During a panel discussion about the region's programmatic landscape, focus inevitably centred on brand safety and, hence, viewability. Panellists, though, noted that while this comes under the spotlight partly due to growing interest in programmatic, it is fundamental to any business operation.
Chiradeep Gupta, Unilever's global media director, said such issues were "basic" and, similar to one's basic hygiene, could not be left out of any conversation in marketing.
Echoing his views, Mindshare's Asia-Pacific chief digital officer, Sanchit Sanga, stressed that brand safety and viewability should not just be considerations in discussions about programmatic. "It should be table stakes and basic working ethics of publishers, exchanges, agencies, and advertisers. They're spending money, so why should you only audit something that is so basic in nature [to ensure whether an ad is viewed by a human being]", Sanga explained.
He added that it is "wasted money" validating something that should be a basic responsibility of the parties involved, including publishers.
Kenneth Chow, Adobe's Southeast Asia commercial director of advertising cloud, noted that programmatic (as a recent medium) has introduced an onslaught of metrics that could be used to measure results that traditionally could not be measured. This, alongside data analysis, could be tapped into to help establish trust that brands need, Chow said. "Once you understand and trust the data we have, we can start moving from performance-based marketing to a branding perspective", he added.
Sanga then jumped in to highlight a misconception about programmatic, which is a method of buying, not a medium in itself. He added that the method of buying, such as automation or programmatic, should not be evaluated in the same way as media channels such as social, search, display, and video.
He acknowledged that agencies bear the responsibility of evaluation, but noted that the responsibility of delivering user experience sits with the publishers. The latter need to ensure ad displays are placed correctly on their websites and not hampering consumers' experience, he said, issuing a reminder that humans are being targeted and publishers must put these users first in their service delivery.
"Publishers' responsibility is paramount in terms of users and the experience they provide. Our responsibility is to make the advertisers money work harder, in a cleaner environment, so we work in conjunction with publishers to deliver a good user experience and good brand promise", Sanga said.
He reiterated his views that advertisers should not assume digital marketing functions according to how one or two market players believe the industry should run. He said this had resulted in many of issues the industry faces today.
Pointing to current walled gardens, specifically Google and Facebook, he said these platforms represent just one or two available in the market where hundreds of others exist. Their views on digital marketing were guided primarily by what they felt was relevant only to their respective platform, even if these might not necessarily be the right way or beneficial to marketers.
He noted, for example, that Google only recently decided to allow third-party verification on YouTube. Prohibiting audits reflects poorly on the ad tech industry, Sanga stressed, noting that no value can be gained without neutral verification to evaluate every ad dollar spent.
He called on the likes of Google and Facebook to work with industry bodies, such as IAB, to change the current landscape and embrace the need for third-party verification, or risk having advertisers pull out their investment.
Everyone should be accountable
Chow concurred, urging all players to come together and move the industry towards where it needs to go, such as establishing trust and the necessary metrics, especially as more screens come online and traditional ways of buying media have to be replaced.
Sanga said: "It's a shared responsibility, [to ensure] marketers' dollars are spent in environments that are correct and spent on quality inventory. And, when things fall by the wayside, every party involved, including exchanges and publishers, needs to take responsibility to resolve the issue."
Furthermore, discussions about technology aside, the focus should be on establishing a better way of buying media, of which programmatic is simply a method of doing so.
To establish programmatic as a better method of buying, Gupta pointed to improved efficiencies; and one way of doing so is to do things in a more cost-effective way. If brands are required to spend a significant amount of money on a piece of technology just to do so, then it defeats the purpose of doing so in the first place.
"You have to work on reducing costs and making it more efficient, and think of cost as an outcome perspective. Your campaign has to perform, regardless", he said, adding that it made little sense to differentiate performance and branding, since "everything needs to perform".
He also highlighted the need to be rid of the misconception that programmatic is cheap and to focus instead on the value, not the price, such as viewability, audience, and efficiencies.
With ad fraud also a growing concern in the region, delegates at the forum emphasised the need to improve the quality of ad content and delivery, especially as the use of ad blockers is expected to increase.
According to stats from HubSpot, 80% of consumers in Southeast Asia, Australia, and New Zealand are leaving websites due to disruptive online ads. A PageFair report also revealed that Asia-Pacific accounted for 93% of the world's use of mobile ad-blocking browsers in March 2016. The three top markets for ad blocking were China, India, and Indonesia, which together clocked 319 million active ad-blocked browsers.
Ad content also needs to take into consideration limited attention span, especially on mobile platforms, where the first 15 seconds are crucial for brand retention.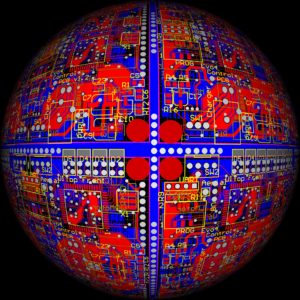 With 56% of ads left unseen, due to various reasons such as load speeds, ad blocking, ad fraud, and ad clutter, marketers must look closely at how they build mobile video ads, according to Jayesh Easwaramony, InMobi's Asia-Pacific vice president and general manager. He said many of such ads today continue to be powered by outdated browser-based technology that is ill-suited for mobile-native environments.
Marketers should keep in mind key components in deploying mobile video, such as viewability, in-app adaptation, and the various video formats, said Easwaramony, who touted the video ad-serving template (VAST) format for in-app ads.
Better marketing with better creative, smarter marketing with machine learning
Mobile was a key strategy for Richa Goswami, Johnson & Johnson's Asia-Pacific head of digital and innovation, who highlighted the need to produce creative that is fit for purpose and fit for platform. "People don't buy the products you sell; they buy the story you tell", Goswami said.
This meant ensuring Johnson & Johnson delivered context that was relevant to consumers' micro-moments, as well as the brand's objective, while considering unique requirements of the different markets in Asia.
Ads also need to have impact, which embodies speed of consumption, response, and action, she said, noting that digital creative must be able to capture attention and deliver emotional resonance in the shortest time possible. In addition, there should be call to action where online ads should easily allow consumers to click through and make purchases.
For digital marketers, such as Goswami, much-needed help could come with the growing availability of data and machine-learning capabilities.
This would bring about greater scale, speed, and efficiencies, according to Google's India and Southeast Asia head of marketing, Sapna Chadha. Computers are increasingly able to act without being explicitly programmed, determining their next move by analysing the amount of data fed into their systems.
For digital marketers, this means they no longer need to spend hours on the keyboard defining and maintaining keywords, since computers can now crawl through websites to identify keywords to use, Chadha explained. Marketers could also leave it to machines to specify bids for each keyword, with automated bidding technology able to take into account millions of data signals to reach the most valuable customers. This could lead to a 10% to 30% increase in conversion at stable returns on investment, she said, citing Google stats.
Machine learning facilitates 'smarter marketing', allowing advertisers to tap into available consumer data to make smarter decisions about their customers, she noted.
TagsAd FraudAd TechAdvertiserAPACArtificial IntelligenceCreativeFacebookGoogleMedia SpendMobileProgrammaticPublisherTargetingViewability