Oath Eyes APAC As Growth Engine, Touting Transparency As Differentiator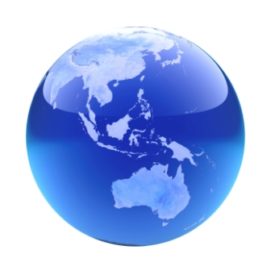 Born out of the merger between AOL and Yahoo, Oath is now looking to reach two billion users by 2020 and betting on Asia-Pacific as a key growth engine. It also is touting its commitment to transparency as a market differentiator against competitors that have chosen to build walled gardens.
In an interview with ExchangeWire, Tim Mahlman, Oath's president of advertising and publisher strategy, discussed the importance of Asia-Pacific in driving the company's further growth and why its pledge to transparency played a critical role in its gameplay. Appointed to the position just last month, Mahlman has joined Oath through AOL, where he was previously lead of platform.
With the merger completed, the focus now was on execution and delivering on its promises. In this region, specifically, it meant reaffirming its commitment to Southeast Asia, as well as the wider Asia-Pacific region.
Mahlman said: "We view [this region] very seriously as one of our growth markets. There are so many more opportunities here that we feel we've not yet taken advantage of."
In this aspect, looking ahead into 2018, Oath would be announcing products on a global basis, as well as locally in key Asian markets, such as Singapore and in Southeast Asia. These would include native ads as well as technologies "on the supply side of our business", specifically, for publishers and app developers in Southeast Asia.
Mobile, he said, was a big priority for the vendor. Pointing to Millennia Media, which AOL acquired in 2015, he noted that the former's team in Singapore remained in the company and played a significant role in driving future developments on its supply-side platform.
"We've made very clear that we're all mobile. Everything we built in our roadmap is specific to the mobile ad experience and no roadmap gets approved unless it's built 100% towards the app ecosystem. So, new products we roll out in SEA will adhere to that", he said.
All of the company's future releases and plans also were geared towards achieving its goal of growing its user base to two billion by 2020, up from its current 1.3 billion worldwide. Naturally, Asia-Pacific was one of its growth engines in meeting that vision, Mahlman said, but declined to reveal how many of its user base currently was from this region.
In Asia-Pacific, Oath currently has offices in Japan, Hong Kong, India, Australia, Singapore, and Taiwan, which serves as its regional headquarters. Singapore is its Southeast Asian base.
Betting on transparency to edge out walled-garden rivals
With Oath operating as a DSP, as well as its own inventory, it would be easy for its competitors to point out a conflict of interest when peddling its services to other publishers.
Mahlman acknowledged it was a question often asked by publishers, and a competitive point its ad tech rivals would pick up on, but insisted that it would be only to Oath's advantage to separate church and state.
"The only way a DSP is going to succeed with any client is to agnostically serve the ads to the right user, at the right time, with the right inventory. If a DSP is manipulating buys to run on its own property, they're not going to have the client for much longer", he said.
Furthermore, while it would have been easy to manipulate where ads were served during the previous era of ad networks, because processes were mostly blackboxed, this was no longer true in the DSP business, he noted.
Marketplaces now were transparent and advertisers were able to use DSP technology to buy across all marketplaces.
"So, if the advertiser is running through our DSP, it can serve one ad, or a hundred million impressions. Either way, the only way [the ads are] going to be served on sites – whether owned by us or not – is because it's delivering the best ROI for that advertiser", he said. "We've reached a point of transparency in our industry and it's refreshing. We let clients have control of where they want to run."
He noted that Oath's content businesses also worked with other DSPs, so advertisers could work with a third-party and choose to bid their DSP into Oath's marketplace.
This promised openness and transparency made up a big piece of Oath's go-to-market strategy, particularly, when pitted against the duopoly of Facebook and Google.
Mahlman reiterated the company's emphasis on enabling customers to tap its tools and buy agnostically across its inventory as well as other publishers' inventory.
"Some of our competitors have created their walled gardens. We've really taken the opposite approach. If you want to be a viable partner with these advertisers and publishers, you should treat them the same way you would if it were your own company", he said.
Advertising accounted for the bulk of the company's revenue.
Apart from scale in inventory, transparency remained a challenge marketers in Asia-Pacific faced, he said, adding that brand safety was another area of concern.
Oath aims to address these challenges by partnering major verification companies and giving advertisers the option to work with any vendor they chose, to ensure their ads are properly served and validated, he noted.
Mahlman also underscored the need for programmatic platforms to support varied ad formats to improve consumer experience.
"We're living in a very commoditised ads format in programmatic, and rightfully so, because you want to deliver these ads at scale and have a specific format you can send out across all major marketplaces.
"But, it goes back to the point that we're not looking after the best interest of the consumers, which will only motivate them to want to use ad-blocking tools", he explained. "We need to be ahead of the game and start creating unique ad formats. You can use code and leverage technology to be more efficient in buying across marketplaces, but let's not forget the creativity side of it that should still be part of the advertising industry."
"That's what lacking in programmatic today", he said, noting that automation as well as creativity both were attainable on programmatic platforms.
Pointing to private marketplaces, which many advertisers had begun to lean towards, Mahlman said that publishers could be motivated to support better creatives if this came at a premium.
Publishers also would want to do that because it could give them a differentiation in terms of delivering better user experience, he said.
TagsAd BlockingAd FraudAd TechAd VerificationAdvertiserAPACBrand SafetyContentCreativeFacebookGoogleMeasurementMobileNativePMPProgrammaticPublisherSingaporeSoutheast Asia