Jeff Wood, CEO Of aiMatch, On Being A Sell-Side Ad Serving Yield Management Platform, Simulation-Based Forecasting, Data Visualization & Recent Deal With CyberWing Japan
by Ciaran O'Kane on 8th Jan 2012 in News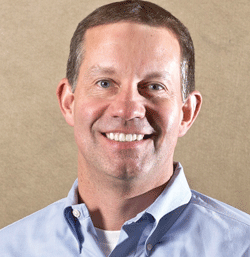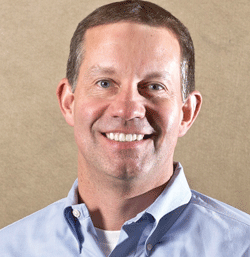 Jeff Wood on aiMatch, its presence in the Australian and wider APAC region and its sell-side ad serving platform for display, mobile, video, IPTV, and newsletters.
He talks about how aimatch helps publishers address channel conflict by providing a comprehensive view into inventory consumption patterns giving publishers the insight needed to optimize allocation of their inventory to maximize revenue while discussing how publishers use their Simulation-Based Forecasting to identify new revenue channels.
Wood discusses how aiMatch has developed strong relationships with publishers in Australia and the wider APAC region. You can also read about their recent deal with CyberWing in Japan.
Who is aiMatch? What is your offering? Is aiMatch an Adserver?  Data Management Platform (DMP)? Sales Operations Platform? SSP?
aiMatch is at heart a technology company comprised of industry veterans with deep remotes in the digital advertising space. We built the Accipiter ad server, which was later acquired by Atlas and then Microsoft. Our offering doesn't really fit into any one of the buckets you mention.  We offer a sell side ad serving platform for display, mobile, video, IPTV, newsletters, or any digital channel.  Our platform incorporates sales workflow, business intelligence, simulation-based forecasting, and directly ties to demand sources.  This comprehensive approach provides publishers with the insight and control they need in order to manage yield across all of their inventory.
How does the aiMatch platform and model help publishers to monetize the data channel? Identify new revenue channels? Data leakage?
The aiMatch platform was designed from the ground up to enable publishers to reap the maximum benefit from their own data, and incorporate third party data when desired.  The unique part of our platform is that both first and third party data becomes actionable as a result of being incorporated into forecasting and delivery tools.
One of the main ways that we help publishers identify new revenue channels is by using Simulation-Based Forecasting.  By incorporating pricing data, order data, historical site traffic and usage patterns into our forecasting, we are able to provide a holistic view of how inventory will be consumed by the site visitors, how certain campaigns will compete for this inventory, how audience and contextual segments will overlap, and how the inventory is valued by the publisher against rate card.  This view allows a publisher to uncover high-value segments and products that would best utilize the inventory available.  Because this forecasting is tightly integrated into the ad server, it is actionable
throughout the sales, trafficking and monitoring processes.
Audience Server is part of the aiMatch platform, and is a data store that enables publishers to combine behavioral, registration and third party data.  It provides the publisher with a comprehensive view of their users. This information is aggregated, stored and utilized server-side, so that it is never exposed through the page, providing a level of protection for both the consumer and the publisher.
aiMatch's integration with ad exchanges provides an additional layer of data protection.  Because the exchange request happens server-side, publishers can choose how much data to pass to the exchange on the initial request.   The exchange and the advertisers on that exchange only get access to the browser if they are the winning bidder.
Who does aiMatch challenge in the marketplace?
We challenge legacy sell side (publisher) ad serving solutions.  Most of these platforms were not designed to utilize the full data set available to publishers — contextual, placement AND audience.  Our platform is designed with both today and tomorrow's data-intensive environment in mind.  It allows our customers to monetize both their first-party data as well as the data available from service providers.
Why did aiMatch choose to launch this year in Australia? Does aiMatch have plans to launch in the wider APAC region?
We actually launched in Australia in the middle of 2010.  We built a lot of our capabilities based on the way media is transacted in Australia, and felt it was important to launch in that market as soon as possible.  We have achieved significant market adoption throughout Australia, New Zealand and Japan, and will continue to invest resources to expand our presence.
What reception has aiMatch had from publishers in Australia and the wider APAC region? Has it been similar to other markets e.g. US?
The reception has been outstanding. As mentioned, we had a lot of great relationships in the region from our time as Accipiter and Atlas.  We've found the Australian market to be full of inquisitive technologists and marketers that embrace technology that moves the revenue needle and provides a competitive advantage.  The reception across the globe has been very positive and we now have customers across 7 countries.
With the rise of ad exchanges, RTB, networks and DSPs, are we going to see a shift in the traditional 80/20 sales rule? How does aiMatch solve the channel conflict between direct and third party sales for publishers?
Channel conflict is a very important topic, and one we're helping to address by providing a comprehensive view into inventory consumption patterns. Because we are utilizing a more complete data set, our publishers have access to information such as purchase method, purchase price, rate card, and competing demand for that inventory.  This gives the publisher the insight needed to optimize allocation of their inventory to maximize revenue.
aiMatch's Exchange Integration allows publishers to expose more impressions to the exchanges, and then determine which impressions should be filled based on a combination of the publishers' business rules and the exchanges response.  This allows publishers to maximize the value of their participation with exchanges.
How does the aiMatch platform help publishers use historical data to drive more accurate sales forecasts?
aiMatch's Simulation-Based Forecasting is unique in that it uses all historical information including distinct visitor session and page level information.  This information is modeled to create a "future impression request" data set that we run against our actual delivery engine, rather than an algorithm written to mimic a delivery engine.  This enables us to provide extremely accurate, granular forecasts that include seasonality and trending.  It accounts for competing inventory segments (sponsorship vs ROx vs direct placement), frequency capping, and competitive exclusions and companion banners which are unique to our forecasting.   Simulation-Based Forecasting results in a future data set that enables yield managers to analyze future availability, capacity, and revenue opportunities.  This future data set is visible in our Business Intelligence suite, so publishers can quickly analyze all of their inventory in customizable dimensions on the fly.
What efficiencies does the aiMatch platform bring to the operational side of publishing?
1. A single platform for all a publishers data
aiMatch puts all of a customers' delivery, order and pricing data into a single system. This allows orders to flow seamlessly from sales to operations, drastically reducing the amount of re-keying necessary by the operations team.  Publishers benefit from this whether they use the included Order Management System or a third party system. This makes it much easier for publishers to monitor key performance indicators (KPIs) like sell-through rate and rate card adherence, which can then be used to inform the design of their product catalog.
2. Accurate Forecasting and Guardrails
aiMatch's Simulation-Based Forecasting is extremely accurate.  Information from our forecasting system is used to power both sales and operation guardrails in order to identify potential issues with campaigns before they are sold or trafficked. Forecasting is also used to monitor campaigns and identify issues early in the process.  The aiMatch platform presents information associated with active campaigns in a visual way, reducing the manual effort of pulling reports
to gauge campaign pacing.  These steps result in reduced operational burden because sales and operations are proactively informed.
Does aiMatch's platform deliver across online display, video, and mobile? Connected TV?
aiMatch has customers using our technology to deliver to display, mobile and apps, SMS, video, mobile video, newsletters and IPTV.  We've found that this is crucial for our customers as their delivery channels have expanded.  The ability to be able to manage yield across all digital platforms is fundamental for intelligent decision making.
What should we expect from aiMatch in the next year?
In the coming year, aiMatch will be focused on the following:
1. Expanding our Mobile Offerings
Rapid Smartphone adoption has meant that many publishers are seeing a drastic increase in the amount of traffic that is coming from mobile devices even when the sites are not optimized for a mobile browsing experience.  Providing publishers with tools that enable rich interactions with customers on mobile devices is an important part of our strategy.
2. Video
We have just scratched the surface with video advertising.  Adoption of devices like Roku and Boxee will provide new distribution options for customers with video content.  We also expect to see a drastic rise in mobile video, and are developing tools to make the management of advertisements into these options seamless.
3. CMS Integrations
Tighter integration between advertising and content is something we view as the next phase of online publishing. We've already created plug-ins to Drupal and WordPress, and plan to expand this in 2012.
4. Data Visualization
As we've exposed additional data and expanded the available information to our clients, we've realized that visually representing information is more efficient for communication across various business groups.  We plan on further building out our data visualization tools based on customer needs.
Latest news:
aiMatch announced today the addition of CyberWing, a media representative for Japan's leading internet service providers, to the growing list of customers.  CyberWing chose aiMatch for it's design, stability and flexibility and
will use the platform to serve ads across display and mobile channels.  Read the full press release .
EarlyBird Tickets Now Available to ATS Sydney March 13 http://atssydney.eventbrite.com/
Follow ExchangeWire APAC on @ew_apac
Join us on Linkedin: ExchangeWire: Ad Trading, APAC
Ad FraudAd ServerAdvertiserAgencyAPACDataDigital MarketingDisplayExchangeFacebookInventoryMeasurementMedia SpendMobileMonetisationPerformanceProgrammaticPublisherSupply SideTargetingTrading DeskTV