Ben Barokas, President & Co-Founder, Admeld, On Price Transparency, Bridging Buy & Sell Sides & The Swift Adoption Of SSP Technology In the Australian and APAC Markets
by Ciaran O'Kane on 3rd Nov 2011 in News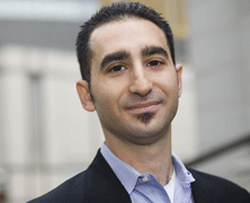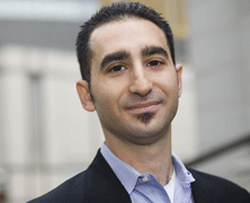 Ben Barokas, CEO and Co-Founder of Admeld on being a sell-side platform (SSP) for premium publishers and why Australian publishers are moving so rapidly to solve the same fundamental challenges other markets have faced.
Barokas also discusses the dynamics of the Australian market, yield optimisation, private exchanges, how technology is delivering efficiencies the market has been asking for and how both buyers and sellers are pushing each other to evolve.
Can you give an overview of Admeld and its offering in the Australian and wider APAC markets?
My co-founder Brian and I started Admeld in 2007 to help large, premium publishers maximize the value of their ad inventory. I think what differentiates us from the other Sell Side Platforms (SSPs) in the space is that our executive team comes from publishing organizations, and we put a lot of emphasis on innovation and client service. Today, we partner with more than 500 publisher clients worldwide, including publishers in Australia and the APAC region, and we have integrated with hundreds of buyers, including every major RTB bidder, agency, and trading desk.
In 2009, we were the first SSP to introduce mobile optimization, and last year we were the first to launch a Private Exchange, a product that is well-suited to top publishers in the Australian market. We have 120 employees and are headquartered in New York City with global offices in London, Berlin, Sydney, Singapore, San Francisco, and Toronto.
Why did Admeld choose to move into the Australian market? When it comes to programmatic buying how does the Australian market differ to the UK and US markets?
What's happening in the Australian market is very exciting because publishers here are moving very quickly to solve the same fundamental challenges that we've seen elsewhere. In the end, the goal is to capture new spends while maintaining a high level of control and transparency.
Of course, the market here differs quite a bit from the US and UK. To start, supply in Australia is much more concentrated, and as a result ad networks never proliferated to the same extent. In a way, Australian publishers have skipped intermediate steps (such as ad network optimization) that many publishers in the US/EMEA markets took on their way to adapting to more automated technologies. We're seeing Australian publishers moving directly to programmatic exchange trading, including RTB, and adoption of the private exchange model is a natural extension of that.
Another difference is that demand is more concentrated here as well. Until recently, publishers here had been working directly with the agencies, many of which have invested heavily in trading desk technology. Broadly, publishers have been stretched to keep up with these buy-side advancements while running their core business. What we do is help publishers solve this problem by providing technology that fully manages all their programmatic demand sources, provides access to inventory for buyers who commit upfront, and gives publishers deeper control and insight into the whole process.
What challenges does Admeld face in the Australian and APAC marketplaces? Are Australian publishers receptive to programmatic buying?
One of the biggest challenges Admeld faces in Australian and APAC markets is bridging the relationship between buyers and sellers. Most demand has historically been concentrated through few agencies and their associated trading desks like Cadreon, Group M, Ikon, OMD, PHD and Vivaki. It was initially thought that programmatic trading was leading publishers to lose some leverage in the market. However, what many publishers are now realizing is that technologies like the demand and supply side platforms can bring efficiencies that the market is hungry for.
How is Admeld working with publishers to help manage and monetize their inventory?
To date have signed 15 publisher clients across Australia and SE Asia, with several other deals pending.  Admeld's traditional yield optimization technology, RTB marketplace and Private Exchange solutions are helping our Australian publishers gain control over how their inventory is sold, at what price and to whom.
What is a private exchange and can you explain how it works? Do publishers have control over floor and ceiling inventory prices?
A Private Exchange is a customized, exclusive marketplace in which a publisher (or a group of publishers) can sell directly to buyers, such as ad agencies and trading desks. Not only can the publisher invite select buyers to participate, but also they can set granular price floors to dictate how each impression is sold. In many ways, the product represents a culmination of the technology we've developed over Admeld's history. In the US, we have successfully launched private exchanges for the large premium publishes such as NBC, CBS, FOXNews and The Weather Channel.
Can you give any insight into Australian publisher's initial results? Does some inventory deliver more solid CPMs e.g. verticalized inventory?
Because many of our clients are still ramping up on our platform, we don't have numbers to share just yet. That said, I can say they have seen impressive growth from both a CPM and revenue perspective. We hope to be able to share more information and case studies about this in the near future.
What role have the agencies and trading desks played in growing the uptake of programmatic buying in Australia?
The industry is no longer one-sided, buyers and sellers are pushing each other to evolve. Most agencies here have been highly supportive and we've had many discussions that have involved the publisher, the agency, and ourselves and in some instances the DSP all in the same room together.
Generally speaking, most agencies seem to appreciate that publishers have every right to the transparencies and control over what they sell, as much as agencies do over what they buy. We are working closely with the agencies and trading desks to align our publisher partner's goals to make sure everyone - buyer and seller - is meeting and exceeding their goals.
What role does mobile play in Admeld's offering? Are Australian publishers embracing programmatic buying within the mobile channel?
As the volume of display grows in Australia, we believe that many of our publishers here will start to include their mobile impressions on the platform soon. As with our online display business, Admeld's mobile focus is on premium publishers, and many of our clients are traditional print publishers with strong market recognition now bringing their online business to mobile.
Can you give and insight into trends you are seeing in the programmatic buying landscape both on an international level and in Australia?
The innovation that's occurred over the last two years in this industry is more than we've seen in the last 10 years combined. For example, in 2010 optimization was manual and Australian publishers were engaging directly with the agencies.  Within a single year, we have seen the swift adoption of SSP technology. RTB is growing and we expect to see Private Exchanges emerge in these markets soon.
Offering Australia's and international publishers the same types of programmatic buying innovations that those in the US and EMEA are benefiting from is part is one of our core objectives.
What innovation will we see from Admeld in the next 6 – 12 months?
Most of our innovations in the next 6-12months are going to be around a) helping publishers get even smarter about how to sell by audience and b) helping publishers get a more holistic view of their entire inventory by selling it more effectively across all tiers.
Follow ExchangeWire APAC on @ew_apac
Join us on Linkedin: ExchangeWire: Ad Trading, APAC
AdvertiserAgencyAPACAustraliaDemand SideDigital MarketingDisplayDSPExchangeInventoryMeasurementMedia SpendMobileNorth AmericaProgrammaticPublisherSSPSupply SideTargetingTradingTrading DeskTVUK