ExchangeWire European Weekly Round-Up 
by Ronan Shields on 23rd Jan 2015 in News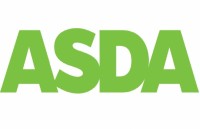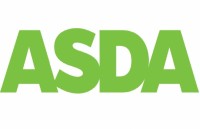 ExchangeWire rounds-up some of the biggest stories in the European ad tech scene, and in this week's edition: Asda preps ad exchange launch; Shazam rated as Britain's first $1bn tech firm; Facebook & Havas ink global Atlas deal; UK bodies to move on fraud, and ad tech firms' EMEA appointments. 
Asda preps ad exchange launch
UK-based Asda this week announced it is poised to launch its own ad exchange next year, bringing the Walmart-owned retailer into direct competition with traditional media owners, and raising a number of other issues around its role within the industry.
Speaking with The Drum, Dom Burch, Asda, senior marketing director, marketing innovation and revenue, revealed the company was already working with Google's DoubleClick for Publishers (DFP) ad server, and Rubicon Project's supply-side platform, to sell display and video ads on a number of its store locator and price comparison web properties.
This capacity will also be extended to its ecommerce site, and it will explore the option of negotiating "private deals", with advertisers seeing see strong yields from advertising on its sites.
However, he confirmed that Asda is also looking to offer a differentiated ad exchange offering in 2016, that could help advertisers target its audience on third-party sites, using data points that will help advertisers link a customer's digital journey to offline purchase. Burch claimed it was already in talks with large FMCG brands about the developments.
The move brings Asda – owned by US retail behemoth Walmart, which claims over 200 million customers globally – into direct competition with publishers, and given its vast swathes of customer data it has at its disposal, as well as its global scale, is likely to prove a disruptive move in the market.
It also raises questions over Asda's role within the digital marketing sphere, for instance, will Asda (a non-fee paying member of the IAB due to its 'client' status) start to have to paying up all of a sudden?
Also, how will this impact upon Asda's relationships with its digital media agencies Carat, and iProspect? Just how will staff at the Aegis outfit react to this development, which could potentially disintermediate them, plus how will the dual brand-come-media owner role affect the relationship Asda and Carat?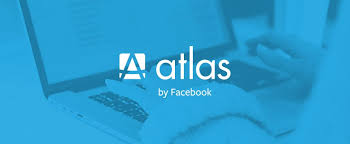 Havas Media and Facebook ink global Atlas deal
Facebook's Atlas is continuing its path to global domination, one agency holding group at a time, inking a global partnership with France-based Havas Media Group to use the service.
The deal was announced earlier this week, and means Havas will be able to use the ad server to target Facebook users on desktop and mobile devices on third-party sites, using a combination of Facebook and its own data targeting capabilities, via Havas' proprietary data management platform (DMP) Artemis.
In a move that backs up Atlas' claim not to want to dominate the ad tech sector, the deal does not restrict Havas to solely using the Atlas platform, meaning they can also use alternative technologies such as Google's DFP, according to an AdExchanger report.
Dominique Delport, Havas Media Group, global managing director, added: "This partnership, coupled with our clients' data, will enable us to find out how people are interacting with brands and then purchasing products as they travel across devices. We have been working with the Atlas team now since June 2014 and are delighted that we have partnered with a platform that can take our analysis beyond previously limiting cookie based offers."  
The deal mirrors a similar move Facebook inked with rival holding group Omnicom, and marks the continued march of Facebook's Atlas, as it seeks to dominate the ad tech sector. The AdExchanger article also notes how Facebook Atlas is on a major hiring spree in the US, and likewise it is advertising for several UK-based roles including an Atlas agency partner, and measurements insights lead, based in its London office.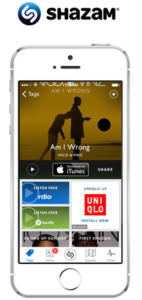 Shazam rated as Britain's billion dollar baby
Music recognition firm Shazam this week announced a $30m cash-injection round, valuing the company at over $1bn, which has maintained it will remain in its headquarters in the UK, and not head for foreign shores seeking a lucrative exit.
The round was raised from a number of (as yet) unnamed investors, with the funds being used to expand into new market sectors, as well as fund its capabilities, according to Andrew Fisher, Shazam, executive chairman.
Fisher added: "This funding reflects the substantial progress we have made in delivering a new paradigm for brands and content owners to increase engagement with their audiences whilst magically connecting people to the world around them."
The funding round values the company at $1bn – Britain's first tech-based company to be rated so highly – and comes at time when several moves are being made to increase the credentials of the EU as a place for start-up companies to exit.
Fisher went on to claim Shazam has over 100 million monthly users, and on multiple appearances on mainstream media, has avowed its allegiance to its UK base.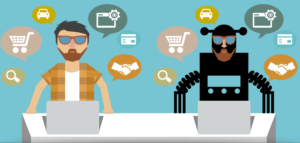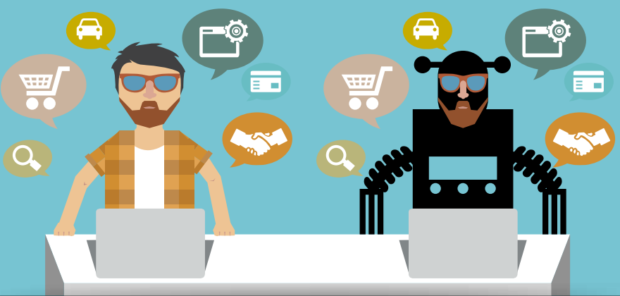 Moves afoot to tackle fraud 
UK trade bodies representing various aspects of the digital media sector, including the IAB, IPA and ISBA, have announced intentions to tackle online ad fraud this week to allay advertisers concerns over transparency.
The multiple bodies met under the Joint Industry Committee for Web Standards (JICWEBS) banner last month to discuss liaising with US-based entities tackling similar matters, and agree industry standards to reduce the risk of ad fraud.
JICWEBS also intends to publish guidelines on the different types of online ad fraud next month, followed by industry-agreed guidelines on measures to deal with the matter afterwards.
A recent US study by the Association of National Advertisers predicted that online ad fraud could cost advertisers $6.3bn globally in 2015, with brand advertisers in particular eager to remote-out such levels of criminality.
Guy Phillipson, IAB UK, CEO, said: "Brand safety has never been more important to marketers, especially given the increasingly complex supply chain.
"It's our aim to work to minimise ad fraud in the UK as a united industry committee, and, working on the successful Display Trading Standards Group (DTSG) framework, we expect to achieve this through JICWEBS in 2015."
Bob Wootton, ISBA's Director of Media and Advertising said: "Fraud seems to have permeated every level of the supply chain, even the premium sites, and is quite rightly a major concern for advertisers that we need to tackle."
Also participating in the initiative are media accreditation firm ABC, measurement company ComScore, plus publishers the Financial Times and Trinity Mirror, as well as FMCG giant Reckitt Benckiser, in addition to transparency firms DoubleVerify, plus Integral Ad Science.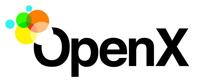 Ad tech firms boost EMEA presence
US-based OpenX has announced the appointment of its new EMEA MD while travel data firm Adara has also announced two new appointments to establish a presence in Central Europe and the Middle East.
OpenX has announced the appointment of Andrew Buckman, as its managing director, EMEA.
Buckman has over 18 years experience in the digital media market, and has been appointed to focus on securing partnerships in the publisher and agency sectors. Prior to joining OpenX, Buckman was COO for performance marketing company Tradedoubler.
Meanwhile, Adara has announced it has appointed Nick Mott and Christoph Schier to head up its new sites in UAE and Germany respectively, while it also has appointed Dan Long and Tom Denton strengthen ADARA's EMEA hub in the UK.   
Ad FraudAd ServerAd TechAdvertiserAgencyBrandingCross-ChannelDACHDataDigital MarketingDisplayDMPDSPEMEAExchangeFacebookLocationMedia SpendMENAMiddle EastMobilePMPProgrammaticRegulationTargetingTradingTransparencyViewability