Adobe Buys TubeMogul; Digital Video Advertising Strategies are Maturing
by Sonja Kroll on 11th Nov 2016 in News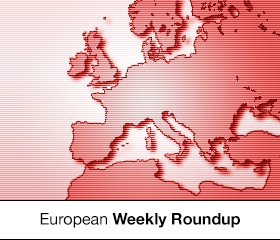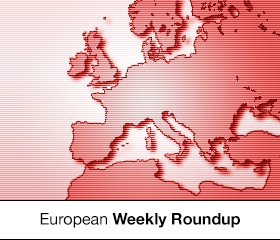 ExchangeWire round up some of the biggest stories in the European digital advertising space. In this week's edition: TubeMogul bought up by Adobe; iab Europe digital video advertising survey; Earnings for YuMe and Marin; FastPay fintech financing program; Targeted display solution by Archant; and Sizmek goes HTML5. 
TubeMogul acquired by Adobe
Adobe has entered into a definitive agreement to acquire TubeMogul for a price tag of approximately USD$540m (£433m) net of debt and cash.
With the acquisition of TubeMogul, Adobe hopes to create an end-to-end independent advertising and data-management solution across TV and digital formats, bringing together the fragmented ad tech and data management process and pushing online video, essentially creating a one-stop-shop for marketers.
The addition of TubeMogul will allow Adobe-customers to spread their video advertising activities across desktop, mobile, streaming devices and TV. TubeMogul's video advertising platform, combined with Adobe Marketing Cloud, gives customers access to first-party data and measurement capabilities from Adobe Audience Manager and Adobe Analytics respectively.
"With the acquisition of TubeMogul, Adobe will give customers a 'one-stop shop' for video advertising, providing even more strategic value for our Adobe Marketing Cloud customers", explains Brad Rencher, executive vice president and general manager, digital marketing, Adobe.
"Adobe and TubeMogul share a similar culture and vision for the future of advertising", says Brett Wilson, CEO and co-founder, TubeMogul. "The combination of Adobe Marketing Cloud with TubeMogul's software creates a uniquely comprehensive platform that will help marketers always know what's working – and act on it."
The transaction is expected to close during the first quarter of Adobe's 2017 fiscal year, subject to customary closing conditions. TubeMogul CEO Brett Wilson will remain in place at the helm of TubeMogul as part of Adobe's Digital Marketing business.
Adobe is buying TubeMogul on the back of recent growth news: the company released their financial report with a GAAP revenue of USD$56.1m (£45m), an increase of 21% compared to USD$46.5m (£37.3m) in the third quarter of 2015.
Total Spend was USD$138.3m (£110.9m), an increase of 34% compared to USD$103.4m (£82.9m) in the third quarter of 2015. Gross profit was USD$36.8m (£29.5m), an increase of 18%, compared to USD$31.1m (£24.9m) in the Q3 2015.
In tech news, TubeMogul tries the placebo approach in order to give more reliable attribution insights to its customers. The company has just announced the launch of their 'Ad Swap' product. The attribution solution is to help marketers better measure their advertising effectiveness.
"Ad Swap gets us back to leveraging the scientific method for ROI measurement without the operational burden or cost normally associated with creating real experiments", says Brett Wilson CEO and co-founder of TubeMogul.
Thus, TubeMogul software automatically serves 'placebo' ads to a randomised target group, keeping all other variables like audience targeting and site placement identical. The compared ads are plucked from other campaigns running on TubeMogul's software.
The product has already been tested by several clients and is now available globally as an opt-in feature for TubeMogul customers.
IAB Europe surveys attitudes to digital video advertising
Digital video advertising strategies for buy-side as well as sell-side in Europe are maturing. That is the result of a survey by the IAB Europe. Based on a survey of more than 650 advertisers, agencies, and publishers from across 31 markets, the study gives insight in the status of adoption and buy-side and sell-side perspectives on the development of digital video and trading methods.
According to the survey, digital video advertising strategies are now employed by nearly all stakeholders. Over 90% of advertisers, media agencies, and publishers responded that they are using the channel. Thus, digital video is recognised as an essential brand-building format.
Instead of click measuring, stakeholders are moving towards measuring brand KPIs such as brand awareness and purchase intent and engaging in cross-screen planning. Mobile video getting stronger as advertisers and marketers have recognised the changing habits of consumers in this area. In-stream pre-roll formats continue to be dominant in digital video advertising. More mature markets are now also seeing the adoption of out-stream formats, the study finds.
On the sell-side, publishers are investing in digital video as demand for such is high. However, digital video still accounts for a small proportion of the total digital ad inventory.
In conclusion, the tab says the future for digital video advertising looks bright: over 90% of buyers are planning to increase their investment in the next 12 months. This should benefit publishers, the majority of whom expect to see an increase in their digital video advertising revenues over the next 12 months.
Earnings summaries for YuMe and Marin
YuMe has just released their third quarter 2016 financial results. In the absence of overall revenue growth, the highlights were the announcements of executive and board changes, as well as a restructuring plan to improve profitability.
The company announced revenue of USD$35.0m (£28.m), a decrease when compared to USD$38.9m (£31.2m) in the third quarter of 2015. Mobile and connected television impressions saw growth, accounting for 43% of revenue, compared to 32% of revenue in Q3 2015.
At the same time, YuMe announces changes at their executive and board levels: Jayant Kadambi will step back as YuMe's chairman of the board and chief executive officer, effective immediately. However, Kadambi will remain a board member. YuMe's board of directors has named Paul Porrini to the role of Interim CEO. Also leaving are Jim Soss, executive vice president and general manager, North America, and Hardeep Bindra, executive vice president, operations.
Similar news from Marin Software: the third quarter 2016 results show that net revenues totaled USD$24.0m (£19.2m), a year-on-year decrease of 9%, when compared to USD$26.3m (£21.1m) in the third quarter of 2015. GAAP gross profit came to USD$15.3m (£12.3m), resulting in a gross margin of 64%, compared to GAAP gross profit of $16.0m (£12.8m) and a gross margin of 61% during the third quarter of 2015.
"Our Q3 results came in just above our guidance, and we continue to make progress in our efforts to advance Marin's cross-channel performance advertising platform", said Christopher Lien, chief executive officer of Marin Software. "We believe our investments in technology and product innovation to better meet the needs of our customers will be critical to improving our operating results in the future, and as we continue with our plans, we are taking a cautious outlook for the rest of this year."
FastPay and Hitachi support growth of digital media enterprises
Fintech company FastPay and Hitachi Capital are joining forces for a partner-finance program to provide liquidity to enterprise-segment clients within the digital economy. The program is to support a new product, FastPay for Enterprise (FPE), which helps companies in the digital media sector with working capital loans of USD$10m (£8m) or more. The facility is expected to originate over USD$100 (£80.2m) in loans within the first year.
"Right now, digital media companies compete vigorously to drive billions of dollars of spend. Yet, their rapid path to becoming a public or enterprise-level organisation requires significant investment in order to stay innovative and competitive. FastPay for Enterprise, with Hitachi as our partner, is primed to accelerate growth for the most innovative companies in the space. We're also excited about the strategic benefits and expertise that come with the Hitachi relationship", said FastPay CEO, Jed Simon.
FPE thus aims to provide a flexible alternative to traditional financing, which may even allow larger digital media companies to invest in growth and avoid ownership dilution.
New targeted display solution by Archant
Archant launches GoTarget Display, a new targeted advertising solution that is billed as a mechanism to display brands and their marketing messages to the most relevant local audiences. The product allows advertisers not only to reach targeted audiences on the Archant network, but also across the rest of the web through highly targeted audience extension.
To this end, a wide range of audience segments have been built and will be used to deliver valuable local audiences for advertising customers. In a test phase, the GoTarget Display was already employed by clients such as the University of Suffolk, Bang & Olufsen and Royal Norfolk Agricultural Association.
According to Archant, the average display advertising CTR is a triple digit percentage improvement on the national average and a 200% increase on what Archant saw on its network for untargeted display in 2015.
"GoTarget answers a strong need from customers for a simple and smart display advertising proposition," comments Will Hattam, Chief Marketing Officer, Archant. "It demonstrates our commitment to digital innovation and ensures we are offering SMEs access to the cutting edge targeting methodologies and technology that can really help their businesses thrive."
Sizmek pushes move to HTML5
In a timely move while Flash is finally laid to rest, Sizmek launches their HTML5 VPAID authoring tool within Ad Builder, for the building of interactive video campaigns. The self-service solution for the codeless authoring of HTML5 VPAID ads allows creatives to create interactive video experiences for cross-screen campaigns.
Video ads continue to rely on interactive formats. Sizmek tries a new approach beyond templated interactive video tools and suggests an open authoring capability, built inside the Ad Builder.
"Interactive video has been left in this weird life-support nether-state where it is still being built in Flash but the entire display world has already begun to move to HTML5 formats", says Jaime Singson, director of product marketing for Sizmek. "We are excited that our new offering gives our customers exactly the tools they need not only to keep up with the shifts in our industry, but also to gain an advantage in creating impactful, engaging interactive video campaigns."
Sizmek's HTML5 VPAID is designed to provide customers the ability to develop rich media campaigns driven by programmatic data. With the authoring tool, trading desk, and video ad networks can preserve their Flash VPAID revenue, while coming to grips with HTML5, especially when building video ad experiences for smaller screens.
Ad NetworkAd TechAd VerificationAdvertiserattributionBrandingCreativeCross-DeviceDataDigital MarketingDisplayDMPEMEAIndustry InfrastructureMartechMeasurementMobileProgrammaticPublisherSaaSSocial MediaTechnologyVideoViewability